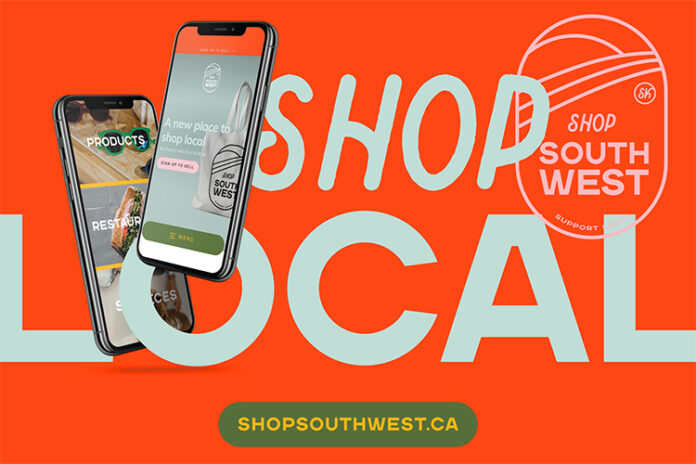 A selection of over 50 business from across the Southwest are featuring their products and services on the newly launched Shop Southwest (www.shopsouthwest.ca) website.
Shop Southwest, developed by the Swift Current and District Chamber of Commerce and with the financial support of Community Futures Southwest and the City of Swift Current, was launched on Monday in order to promote local economic development.
The online shopping platform was created by Pebble Creative, locally owned and operated by Caitlin Mann who specializes in branding and web design/development.
The easy to navigate site offers items in the following 13 categories: accessories, apparel, footwear, skin and hair care, lifestyle, sports and outdoors, home, gifts, handcrafted, food and drink, tours and experiences, services, and gift cards.
"This initiative has been in the planning stages since last fall, recognizing that online shopping and sales are key for many businesses to thrive going forward. We encourage people to think local first when shopping online, and this is an easy platform from which to do so. Our Chamber members benefit in addition to support for the entire local business community in the Southwest Region," explained Karla Wiens, CEO of the Swift Current and District Chamber of Commerce. "Let's take support local to a whole new level."
The service is available for free to all qualifying businesses throughout the Southwest. And while a Chamber membership is not a requirement to participate, the Chamber points out there are perks to Chamber membership.
Participating businesses do not have to have an online store of their own, as the site has been developed to accommodate all types of businesses and have many ways to be part of Shop Southwest. Businesses are not charged any hidden fees, they are paid directly, and they have the opportunity to choose their own shipping and delivery process.
Interested businesses are invited to visit the website for details on becoming a vendor or contact the Swift Current and District Chamber of Commerce office at 306-773-7268 for more information.