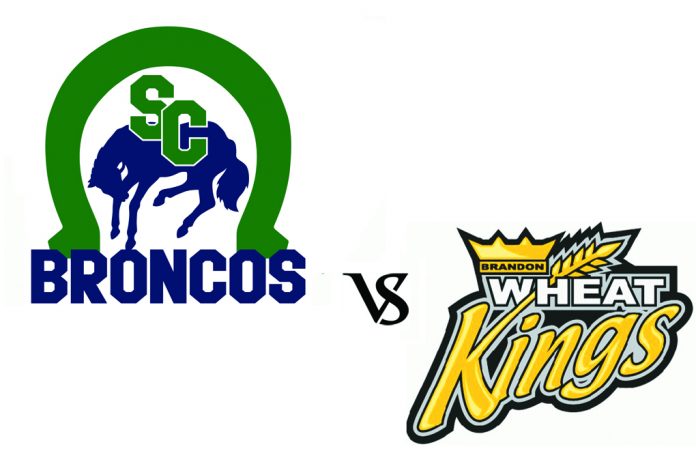 The Swift Current Broncos finished without a win against the Brandon Wheat Kings this season after a 6-1 loss on Wednesday. Five different players scored for the Wheat Kings at they finished three-for-six on the power play at the Subway Hub Centre in Regina.
Nolan Ritchie scored twice, while Lynden McCallum, Rylan Thiessen, Brett Hyland, and Vincent Iorio also scored for the Wheat Kings, who improved to 16-3-2-0 to lead the East Division.
Rookie Mathew Ward scored the Broncos only goal on the power play in the second period.
Isaac Poulter made 27 saves in a losing cause for the Broncos. Ethan Kruger improved to 11-2-1-0 with 17 saves.
The Broncos lost all four games in the season series by a 19-5 final tally.
The Broncos (4-16-1-0) will return to the ice on Thursday at 8 p.m. against the Regina Pats (8-9-2-1) with only three games remaining in the regular season.