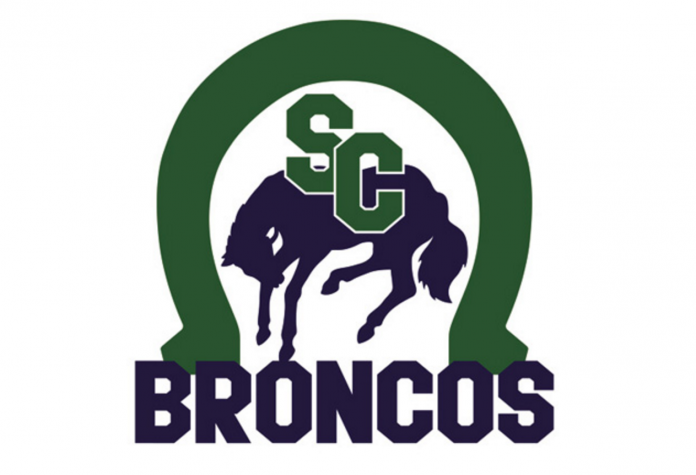 The Swift Current Broncos overcame some unlucky bounces to defeat one of the top teams in the Western Hockey League on Saturday.
Rookie Mathew Ward scored the only goal of the shootout as the Broncos defeated the Saskatoon Blades 3-2 to end a seven-game losing streak.
The Blades grabbed an early lead in the opening minute when Charlie Wright's shot ricocheted off two sticks and bounced off the ice and over Reid Dyck for his first Western Hockey League goal.
The Broncos pulled even in the second period when an Owen Pickering point shot found the back of the net. The Blades scored another lucky goal in the final seconds of the period when a Chase Wouters shot was turned aside by Dyck but bounced off a Broncos defender and in.
The Broncos tied the game early in the third period when Braeden Lewis collected a rebound and shoveled it five-hole for his second goal of the season.
"We were pretty good," said head coach Dean Brockman. "In parts of it we were really good and in parts of it we were just waiting for something wrong to happen. When you don't win as much as you should those things are going to happen. We have been close on a few occasions and started to panic. Tonight I thought we kept our composure pretty well."
Dyck made 33 saves to improve to 2-4-0-0 after he stopped all three Blades in the shootout.
"His calmness really helps. Both our guys have been really good here in the Hub. Tonight he was really, really dialed in, you could tell. Nothing beat him other than the ones that went off our guys," said Brockman.
Nolan Maier fell to 10-1-1-1 with 35 saves over 65 minutes as the Blades regained top spot in the East Division with a 14-2-2-1 record.
Ward was stopped on a penalty shot earlier in the game when his five-hole shot was stopped by Maier.
"We did a shootout probably about a week and a half ago just in case we got one. I didn't see that move but I saw a few moves that I thought we'd maybe go back to him. He did have the penalty shot but couldn't score. I thought he wanted to redeem himself for sure," said Brockman.
The Broncos (4-14-1-0) will return to the ice on Monday at 4 p.m. against the Winnipeg Ice.