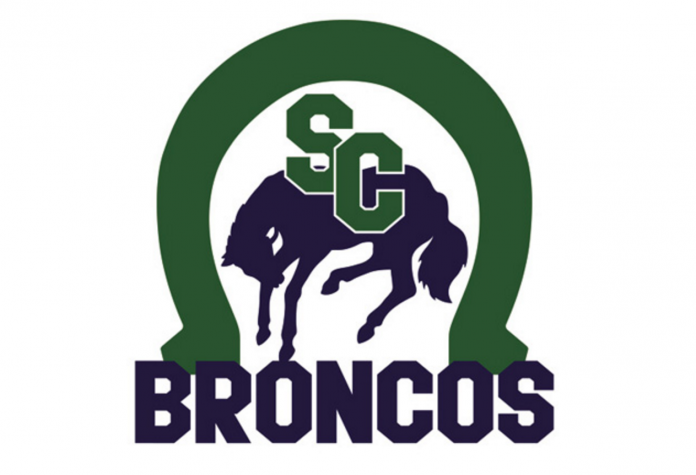 The Swift Current Broncos fired 44 shots on goal but were unable to defeat the Winnipeg Ice for a second time this season in a 5-4 loss of Friday.
The Broncos opened the scoring midway through the first period when Cohner Saleski fired a puck past a stumbling Daniel Hauser for his second goal of the season. Owen Pederson and Connor McClennon replied for the Ice to put them ahead 2-1 after one period.
The teams traded goals in the second period, beginning with a Michael Milne goal to put the Ice up 3-1. Carter Stebbings replied for the Broncos when he found some room in the slot and fired home his third goal of the season.
The two teams combined for four goals in the third period as the Ice held on for the win despite a strong effort from the Broncos. Josh Davies cut into the lead with his sixth goal for the Broncos when he tipped home a Michael Farren pass. Pederson and Milne scored 2:03 apart to give the Ice a 5-3 lead. Owen Williams scored on the power play for the Broncos to close the scoring.
Isaac Poulter took the loss with 23 saves for the Broncos. Daniel Hauser improved to 6-0-0-0 with 40 saves.
The Broncos (3-14-1-0) will face another tough test on Saturday when they battle the Saskatoon Blades at 8 p.m.