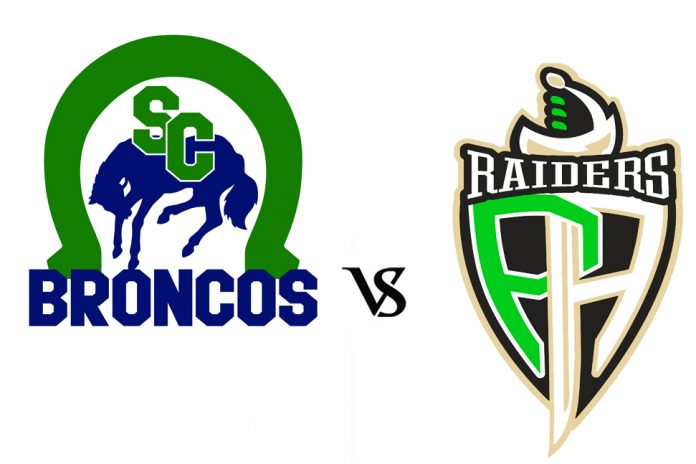 The Swift Current Broncos were unable to secure their first winning streak of the season as they suffered a 4-2 loss to the Prince Albert Raiders on Saturday.
The Broncos lost the special teams battle in the opening frame as they allowed power play goals from Dallyn Peekeekoot and Justin Nachbaur. The Broncos replied with a Sam McGinley goal on a screened point shot.
The Raiders doubled their lead in the second period when Spencer Moe notched his first of the season.
Josh Filmon cut the lead in half with a breakaway goal early in the third period, but Eric Pearce replied with an empty net goal for the Raiders.
Isaac Poulter fell to 2-6-1-0 for the Broncos with 22 saves. Max Paddock improved to 3-3-0-0 with 19 saves.
The Raiders scored twice on three man-advantages, while the Broncos failed to capitalize on for power plays.
The Raiders improved to 4-6-1-1 on the season. The Broncos (3-8-1-0) will begin the second half of the season against the Regina Pats on Tuesday.