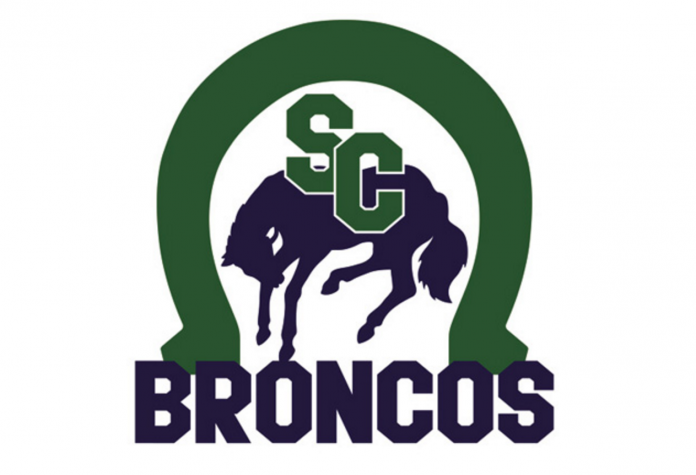 The Swift Current Broncos came up just short in a spirited comeback attempt during a 6-4 loss the Winnipeg Ice on Monday.
The Broncos fell behind 5-1 in the second period before scoring three straight goals to make a game of it until the Ice sealed the game with a late power play goal from Peyton Krebbs.
"I don't mind our effort," said Broncos head coach Dean Brockman. "I think we probably started a little slow and didn't get to the pace of the game quick enough. I thought certainly as the game went on we got better and better."
The Ice took a 2-0 lead in the first period on a shorthanded goal from Connor McClennon and a power play goal from Jakin Smallwood.
Michael Farren got the Broncos on the board midway through the second period with a beautiful breakaway goal, but the Ice answered with goals from Zachary Benson, Anderson MacDonald, and Smallwood.
The Broncos quickly cut the deficit in half with goals from veterans Eric Houk and Cole Nagy. Houk finished off a perfect three-on-two pass from Owen Williams and Nagy tipped home his first of the season for a 5-3 deficit after two periods.
The Broncos cut the lead again early in the third period when Aiden Bulych fired home a shot off a face-off win but that was as close as the Broncos would get as they fell to 0-2-0-0 on the season.
"That shows a lot of character of the group," said Brockman of the comeback attempt. "To come back when you're down 5-1, that's a tough comeback. I give our guys a lot of credit for staying with it and manufacturing some goals for sure."
Isaac Poulter took the loss with 20 saves on 26 shots. Daniel Hauser earned the win with 14 saves in his WHL debut as the Ice improved to 1-1-0-0 on the season.
Nagy picked up two assists for a three-point outing.
Special teams played a major role in the contest as the Broncos failed to capitalize on four power plays and the Ice scored twice on five man-advantages to go along with a shorthanded goal.
"Again it's just guys getting familiar with guys and I think it's a little bit of new guys playing new things. I'm not really concerned about it just because of the fact that the more reps we get the better we'll get," said Brockman.
The Broncos will face the Regina Pats on Wednesday at 8 p.m.
Bronco Bits: forward Josh Filmon and defenseman Owen Pickering both made their WHL debut in the loss. Pickering is a 6'3'' product of St. Adolphe, MB who was a ninth round pick in 2019. Filmon was a fourth-round pick in 2019 out of Winnipeg.