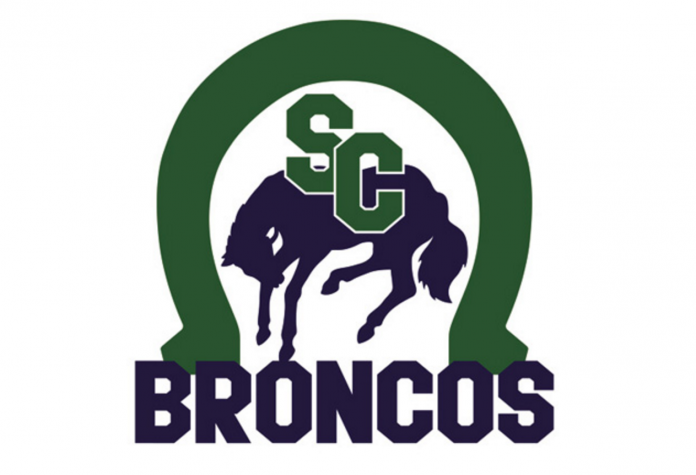 The Swift Current Broncos announced their leadership group for the 2020-21 season today, involving five players wearing A's on their jerseys, and no official team captain.
The decision not to name a permanent captain was made to honour the late Colby Cave, who served as the Broncos team captain for the 2013-14 and 2014-15 seasons.
2001-born forward Aiden Bulych will have an A on his jersey for all 24 games this season while 2000-born defenceman Kaleb Bulych and 2000-born forward Michael Farren will have them when the Broncos are the designated home team. For designated road games, 2001-born forward Eric Houk and 2000-born defenceman Owen Williams will wear A's.
Aiden Bulych, from Foam Lake, Sask., had a strong rookie season for the Broncos in 2019-20, finishing tied for ninth in WHL scoring amongst rookies with 14 goals. He also recorded eight assists for 22 points.
Kaleb Bulych, the older brother of Aiden, joined the Broncos following a trade from the Vancouver Giants last season and is in his final year of junior hockey. He has 213 regular season WHL games under his belt.
Farren, from Delta, B.C., was claimed off waivers from the Kelowna Rockets and joins the Broncos for his final year of junior hockey. He brings 225 regular season games of experience with him to the Regina Hub and spent two seasons under Dean Brockman with the Saskatoon Blades from 2016-2018.
Houk, from Regina, Sask., is one of the longest-tenured members of the organization as he enters his third season as a Bronco. Signed as an undrafted free agent ahead of the 2018-19 season, Houk has played 111 games for the Broncos and also served as an alternate captain following the trade deadline in 2019-20.
Williams, from Delta, B.C., was claimed off waivers from the Seattle Thunderbirds and brings 190 WHL games to the Broncos blueline. He was originally a ninth-round selection by the Regina Pats in the 2015 WHL Draft.
The Broncos open the 2020-21 season today at 4 p.m. when they serve as the home team against the Saskatoon Blades.