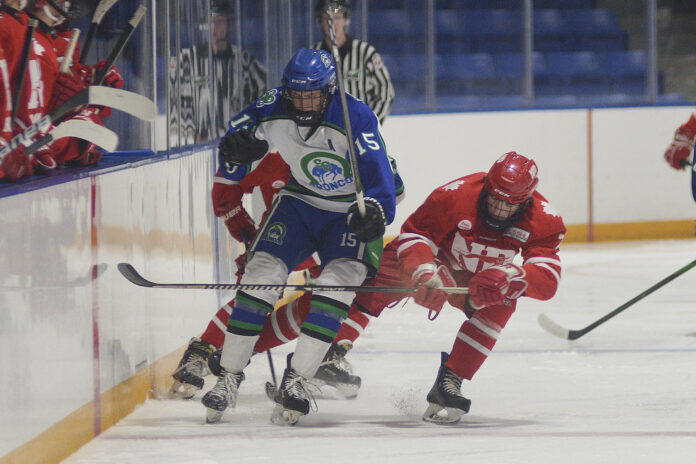 The Swift Current Abbey Resources Broncos lost both games to the Notre Dame U17 Hounds in the Saskatchewan U18 AA Hockey League over the weekend.
Friday, the Broncos lost 8-3 to the Notre Dame U17 Hounds in Wilcox. Campbell Pinsonneault, Chase Jarman, and Denyn Smith scored for the Broncos. Rylan Silzer and Carter Lamotte earned assists. Hunter Arntsen took the loss with 33 saves on 41 shots.
Saturday, the Broncos lost 8-4 on home ice to the Hounds.
Silzer, Kane Klassen, Logan Stewart, and Chase Sawchuk all scored in the loss. Smith picked up a pair of assists, while Madden Wallis and Jarman added singles. Colby Watson took the loss with 22 saves.
The U18 Broncos will face the Regina Capitals this weekend, beginning Saturday in the Queen City. They will host the Capitals on Sunday at 1:45 p.m. at the Innovation Credit Union iplex.