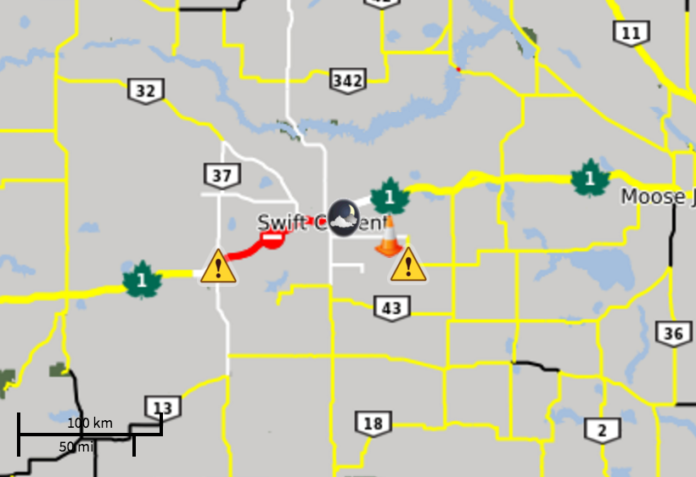 Saskatchewan RCMP is advising motorists that Highway 1 between Swift Current and Gull Lake is closed due to extremely poor road conditions. There are a number of vehicles in the ditch at this time.
Swift Current RCMP are on scene redirecting traffic away from the area. Travel is not recommended at this time.
Reports say that there is reduced visibility, ice formation and blowing snow over the roadway.
No matter where you are in the province, if you are planning to travel, please check your local weather and the Highway Hotline for up-to-date road conditions: http://hotline.gov.sk.ca/map.html
The RCMP is recommending drivers be mindful of all warnings, travel advisories and closure notices.
An update will be provided when the roads are reopened.