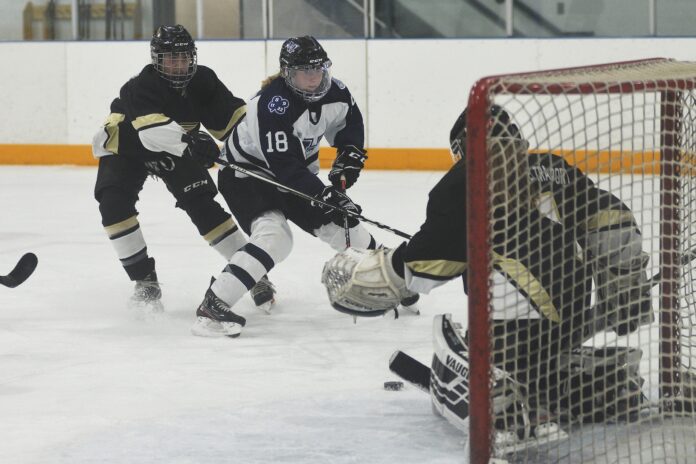 The Swift Current Graphic Edge Wildcats picked up a pair of wins over the South East Goldwings in the Saskatchewan Female U15 AA Hockey League with 11 goals for while allowing only one against.
Saturday, the Wildcats took advantage of a depleted visiting Goldwings team in an 8-0 win. Cydny Price led the Wildcats with three goals and two assists, followed by two goals and an assist from Kyla Benjamin.
Kendra Shumaker scored twice, Amiyah Jones added a goal and an assist, and Tamara Empey and Janay Reich each chipped in a pair of assists. Kaylee Williams and Brooklyn Siemens also added assists as Hailey Sibbald picked up the shutout in goal.
Sunday, the Wildcats added a 3-1 win in Weyburn when Price scored twice and Aleni Tsourgrianis added a single. Benjamin and Empey added assists. Jorja Imrie earned the win in goal as the Wildcats improved to 2-0-1 on the campaign.
The U15 Wildcats will visit the Prairie Storm (1-1-0) on Friday. They will host the Prairie Storm on Saturday at 7:45 p.m. at Fairview West Arena.