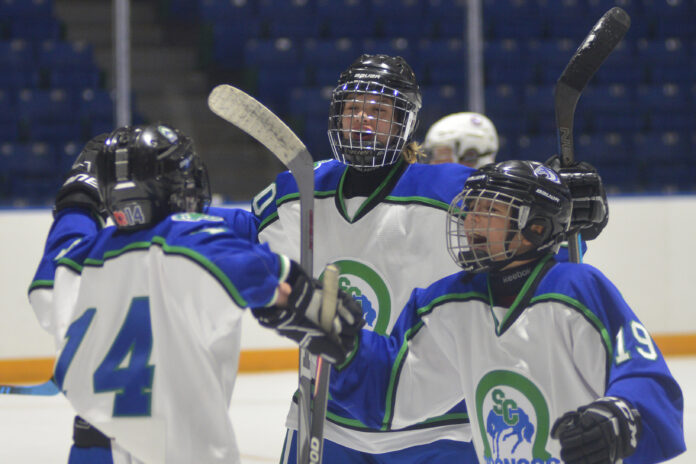 The Swift Current Southwest Terminal Broncos got into the win column in decisive fashion during a two-game set against the Melville Millionaires in the South Saskatchewan U13 AA Hockey League over the weekend.
Saturday, the Broncos earned their first win of the season with a 7-0 road victory as Cade Mitchell earned the shutout.
Levi Wills led the way with a goal and three assists, Kasey Gleim notched a hat trick, and Griffin Darby finished with three assists. Mason Fauser scored twice and Carter Moen also scored.
Jamie Kirwan, Paxton Wallace, and Kyron Watson also added assists in the win.
Sunday, the U13 Broncos followed up with a 9-4 win in their home opener. Kirwan paced the attack with two goals and two assists, Hayden Winslow added a goal and two assists, while Wallace registered three assists.
Theron Watteyne scored twice, Daxer Schroeder and Fauser each added a goal and an assist, and Moen picked up a pair of helpers. Gleim and Wills also scored, while Jack Hargrave, Watson, and Darby added assists. Mitchell picked up the win in goal.
The U13 Broncos (2-1-1) will play a home-and-away set against the Weyburn Wings (1-1-1) this weekend, beginning Saturday in Weyburn. The Broncos will host the Wings on Sunday at 12:45 p.m. at Fairview West Arena.