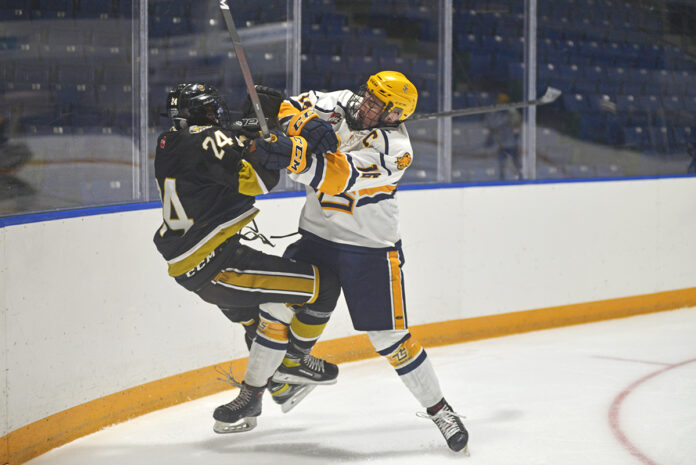 Noah Martens stopped all three Estevan Bears in the shootout to lift the Swift Current Home Hardware Legionnaires to their first win of the Saskatchewan Male U18 AAA Hockey League season.
Marten made 26 saves during regulation and Jakin Lawrence scored the only goal in the shootout as the Legionnaires improved to 1-1 on the campaign with a 3-2 victory in their first ever game against the expansion Bears.
The host Legionnaires outshot the Bears 15-7 in the first period and earned the lead when Rhett Dekowny scored with an assist from Tyler Council.
Estevan tied the game in the second period with an unassisted goal from Colby Cuddington.
The Legionnaires took a second lead in the third period with a power play goal from Cash Arntsen with assists from Carter Cormier and Lawrence. The Bears forced overtime with an unassisted goal from Cooper Chisholm.
Kelton Pyne took the loss with 33 saves for the Bears, who fell to 0-1-0-1 in their inaugural season in the SMAAAHL.
The two teams are slated to rematch on Sunday in Estevan.