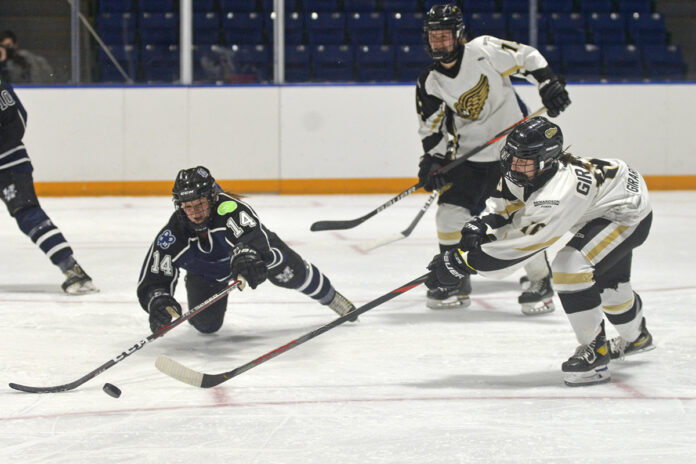 The Swift Current Innovation Credit Union Wildcats scored three goals in the third period to overcome a slow start in a season opening win over the visiting Weyburn Gold Wings.
Calli Arnold scored twice in her Wildcats debut to clinch a 4-2 victory to open the Saskatchewan Female U18 AAA Hockey League regular season.
The Gold Wings earned an early lead when Hailey Verheist scored only 2:35 into regulation for a 1-0 lead after one period.
Arnold scored a power play goal to tie the game in the second period and then defenseman Kamryn Johnson added a power play goal for a lead in the third period. Arnold added an insurance marker 38 seconds later that wound up being the game winner after Ashton Bender notched a power play goal for the Gold Wings. Sadie Keller scored with 3:35 remaining in regulation to double the lead and close the scoring.
Jerzey Watteyne and Ava Metzger each finished with two assists for the Wildcats. Arnold, Baylee Kirwan, and Samantha Thompson all added single helpers.
Amaya Giraudier picked up the win for the Wildcats with 14 saves, while Lexi Peace took the loss with 20 saves on 24 shots.
The Wildcats and Gold Wings are slated to rematch on Sunday in Weyburn.