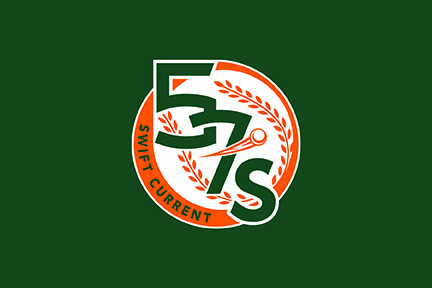 The Swift Current 57's Baseball Organization's announced Jonas Lovin as the new Head Coach and General Manager of the Ball Club effective immediately. Lovin replaces Joe Carnahan who informed 57's President Brad Woods that he will not be continuing as head coach and general manager last month.
Lovin is in his second season as an assistant coach for Ryan Dupics's Concordia University baseball program. While at Concordia, Lovin has spent much of his time working with both pitchers and catchers. Lovin is a graduate of Augustana University (S.D.) and completed his Master's degree through the University of Nebraska-Omaha.
"We are very excited to have Jonas as part of the Swift Current 57's organization", stated Director of Baseball Operations, Harv Martinez. "He comes to us very highly recommended within the baseball community. He knows about the winning tradition of 57's baseball and has a good understanding of the league, the community, and the commitment required to be a coach at the college level".
Lovin moved to a coaching role following a successful collegiate baseball career. As a redshirt junior at Augustana, Lovin pitched for one of the top pitching staffs in Division II baseball and capped off the year by winning the 2018 NCAA Division II National Championship. Lovin went on to pursue his Master's degree and compete for the University of Nebraska-Omaha the following season.
Jonas and his wife Ali live in York, Nebraska. Ali teaches at York Middle School and is an assistant coach on the York High School volleyball team
"We are very much looking forward to introducing Jonas and Ali to Swift Current and having him bring his passion and knowledge for baseball to our city", contributed 57's President Brad Woods. "He has experience coaching at the collegiate level and has coached summer baseball in the Northwoods League as well. He checks all the boxes as to what we were looking forward to moving forward."