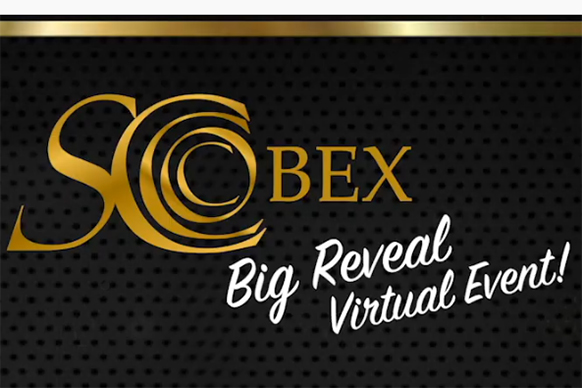 In their first ever virtual reveal on Thursday night, the Swift Current and District Chamber of Commerce unveiled the list of finalists for the 22nd annual Swift Current Business Excellence Awards.
During a YouTube live event on September 17 the Chamber unveiled the 24 award finalists and two special recognition award winners.
The award selection committee, which was comprised of the 10 SCBEX Award winners from 2019, chose the following finalists in eight award categories:
START UP/NEW BUSINESS (sponsored by Innovation Credit Union): Evolve Fitness, Nightjar Diner Co., Spoon & Bowl Bistro.
SMALL BUSINESS AWARD (sponsored by MNP): Nightjar Diner Co., OLEA Oil & Vinegar, The Landing Studio.
MEDIUM BUSINESS AWARD (sponsored by S3 Enterprises): AM Delivery, Great West Auto/Bumper to Bumper, Schultz Ranch Country Meats.
LARGE BUSINESS AWARD (sponsored by SaskTel): B & A Petroleum, Safeway, Triways Waste Disposal.
NOT-FOR-PROFIT AWARD (sponsored by Stark & Marsh CPA LLP): Canadian Mental Health Association – Swift Current Branch, Family Resource Center, Southwest Homes.
EMPLOYER OF PERSON(S) WITH DISABILITIES (sponsored by SaskAbilities Partners in Employment): Original Joe's, Pioneer Co-Op, SARCAN Swift Current.
HOME BASED BUSINESS (sponsored by The Co-operators and Robynn's Insurance Financial Group): Clean Spade Farm, Serge & Cody Window Cleaning, Surround Sound Music.
CITIZEN OF THE YEAR (sponsored by Community Futures Southwest): Leanne Tuntland-Wiebe, Sammy Khalife, Trevor Marion.
Additionally, the Chamber announced two showcase award winners chosen by the Chamber executive.
MEMBER BUSINESS OF THE YEAR (sponsored by RBC Royal Bank): Great West Auto/Bumper to Bumper.
HALL OF FAME INDUCTEE (sponsored by the City of Swift Current and R.M. of Swift Current #137): Southwest Booster.
Karla Wiens, CEO of the Swift Current and District Chamber of Commerce, highlighted that this year produced both a record number of nominees and award long list selections. There were a total of 190 business nominees and 115 individual nominees for Citizen of the Year put forward, which resulted in 115 nominees in eight categories.
"That is, by far, more than we have ever received before. And I think it speaks to the fact that, especially this year where we've had very unique challenges go on, people recognize how important it is to celebrate the good things that we have going on in and around our community. Celebrate small business and recognizing the importance that they have in keeping our community thriving, employing our friends and family, and the challenges that they face."
"I think the message was received loud and clear that our community, in times of crisis, comes together," Wiens said in advance of the unveiling.
She was also pleased to continue to surprise presentations of both the Member Business of the Year and the Hall of Fame inductee.
"This year is looking a little bit different of course. But it is wonderful to go out and present awards like this for local community people to be recognized by their colleagues and their peers. And it's always great catching it on video as well. That's a treat."
Great West Auto/Bumper to Bumper's recognition as Member Business of the Year, a salute from their fellow businesses, makes this a highlight award despite this being their fourth ever SCBEX.
"Our Member Business of the Year takes all sorts of things into account. This year and the previous year they have organized the Taking It To The Streets concert," Wiens pointed out.
"The multiple COVID efforts that Bumper to Bumper came out of the gate really early when they were faced with what turned out be a false alarm with a false COVID positive test in their place of business. They kind of led the charge and helped the rest of the businesses in Swift Current on how to address that if and when that does happen to their businesses. So that was great."
"I know that Leanne (Tuntland Wiebe) and Randy (Wiebe) and Sharon (Walde) and the rest of the staff are very community minded. They've run a great business for years and years and years, so I think its wonderful for them to be recognized as our Member Business of the Year."
The Southwest Booster was elevated to the SCBEX Business Hall of Fame, joining an elite list of 22 businesses to receive the award in the 15 year history of this category.
"They have been a wonderful partner throughout the years – not just for the Chamber but for the rest of our entire community," Wiens said.
"Our Board of Directors, it was overwhelmingly agreed to recognize the Southwest Booster for all of the things that you are doing and you have done over multiple years for our entire community."
The SCBEX Awards are set for October 23 when a virtual live streamed event will be held to unveil the eight category award winners and the formal presentation of all 10 SCBEX Awards.
"We're going to have some different, unique things featured in our SCBEX that we have not had before. Clearly we won't have a sit down dinner and meal and presentation. However we do have lots of alternate, exciting things going on," she explained.
"I'm hoping it will be a chance for our local businesses and community to come together in a different fashion."
"Celebrating success. Sometimes thank you's get lost in the noise. So we're really working hard as a Chamber to celebrate and thank our local folks for all that they do."