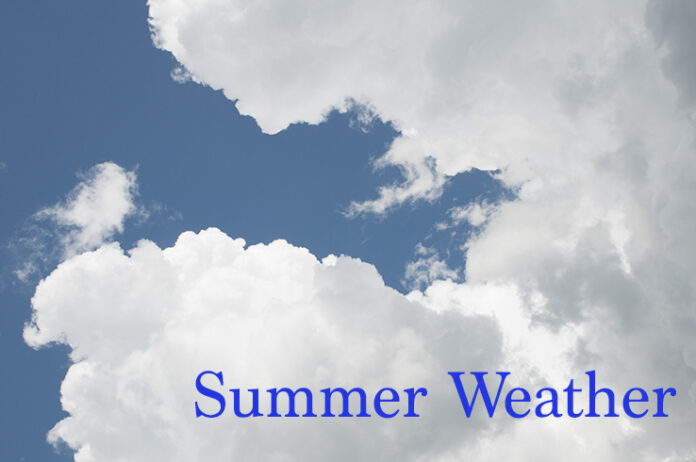 Maple Creek was among the hottest places in Canada on Monday during the start of a sizzling week across Western Canada.
Maple Creek posted its hottest day on record by climbing to 37.4 Celsius on Monday, breaking the former mark of 34.4 Celsius which dated back to 1958. Records have been kept in Maple Creek since 1915, making Monday's record high the warmest in over a century of weather records being kept.
Cypress Hills Provincial Park reached a high of 33.5 Celsius to break the former mark of 31.0 set in 2018. This sets a new record high among records dating back to 1918.
Environment Canada is reporting that 10 new temperature records were broken across Saskatchewan on Monday.
The Assiniboia area recorded a new record high of 36.9 Celsius to break the previous mark of 36.1 set in 2018. Lucky Lake reached 33.8 Celsius to edge out the previous 2018 record of 33.4. New daily highs were also set in Buffalo Narrows, Last Mountain Lake, Meadow Lake, Waskesiu Lake, Watrous and Wynyard.
Environment Canada has issued a heat warning for almost all of Saskatchewan, with temperatures nearing 35 Celsius combined with overnight lows near 16 Celsius over the next two days.
"An upper ridge of high pressure over Saskatchewan is bringing very hot conditions to all areas. After a relatively cool start to the day, temperatures this afternoon will peak in the mid 30s under sunny skies and light winds," the warning notes.
"Temperatures tonight will be a few degrees warmer than last night, offering less relief from the heat, followed by another hot day on Wednesday. It will continue hot on Thursday in regions south of the Yellowhead, however further north temperatures will moderate slightly."