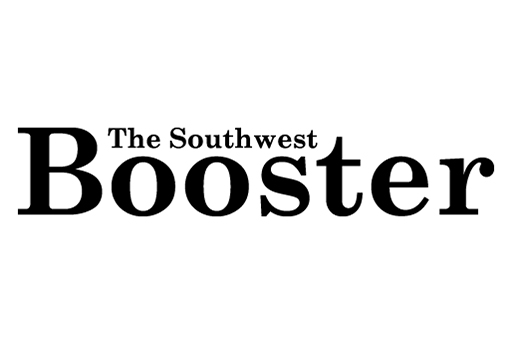 A weekend jump of 15 COVID-19 cases in the South and 31 cases in primarily West-Central Saskatchewan has prompted health officials to urge regional residents to take personal safety precautions and be aware of the heightened numbers.
During a media availability on Monday, Saskatchewan's Chief Medical Health Officer Dr. Saqib Shahab noted there are two separate areas of increased COVID numbers in the Southwest and West-Central part of the province.
"The 46 specific cases are attributed to several outbreak investigations in several communities with communal living arrangements. So those are all accounted for. The eight cases that are not linked to an specific outbreaks are all being followed up by Public Health. But there are eight cases spread over a wide area. And we have to remember that we will continue to see this throughout Saskatchewan. Last week and the week before we had a focus on Prince Albert because we saw six cases after many weeks of no cases," Dr. Shahab said. "Now there is a need for some awareness in the Southwest and Central area. But at the end of the day anywhere in Saskatchewan, I think we all need to be aware of our own symptoms and seek testing if symptomatic. And I think this will have to continue for the next little while."
He noted the cases that have shown up that have no known sources are a concern.
"There are about eight cases over the last three to four days that are in the community, they are not linked to any other cases. So related to that Public Health is following up with case contact investigation, and if required there may be one or more Public Service Announcements related to that if required because if individuals work in a setting where all contacts can't be contacted then a PSA is required."
"And this is what we do expect to see, as we are out and about more we will see individuals who test positive, and then case contact investigation is done. And Public Health directly contacts the close contact, but if they work in a setting where it's not possible then a PSA is done."
Dr. Shahab further confirmed there are 46 cases part of specific outbreaks in communal living settings. The Ministry of Health and the Saskatchewan Health Authority are working together with the Hutterian Safety Council to address the situation.
"There large case numbers are actually due to active case finding because communities are working actively with Public Health with door to door testing and case finding and testing. And that's how you see an increase in cases in people who may otherwise have had mild symptoms. But that is essential because in communal living settings, the nature of life is such that there may be communal areas for having food or for worship, and some of those practices need to pause if there's an outbreak until the outbreak settles down."
Because these COVID-19 instances spread across a large geographic area, the province is advising of the higher case numbers have occurred in the following Rural Municipalities: Maple Creek (No. 111), Auvergne (No. 76), Biggar (No. 347), Carmichael (No. 109), Eagle Creek (No. 376), Harris (No. 316), Lac Pelletier (No. 107), Newcombe (No. 260), Perdue (No. 346), Kellross (No. 247), and Prairiedale (No. 321).
Health Minister Jim Reiter said that increased testing and contact tracing at an earlier Southwest outbreak has been successful.
"I should note that the two Hutterite communities in the RM of Maple Creek that were the site of the initial outbreak are down to a very small number of active cases, so these actions do work to get the outbreak back under control."
Dr. Shahab also cautioned against being overly concerned about the regional statistics, as they are occurring as a result of heightened testing.
"We don't need to get too fixated on case numbers because a lot of them are produced through very active, aggressive case finding and testing, and our colleagues within the Saskatchewan Health Authority have played a key role in supporting that. We also need to monitor our hospitalization and death rate, and that's where thankfully Saskatchewan has been low."
Health officials are watching COVID-19 numbers closely as Saskatchewan's re-opening phases open up more activities.
During a media event on July 9, Dr. Shahab stressed that the public needs to be aware of the public health efforts to assist businesses in continuing to remain vigilant of the continued presence of COVID-19.
"It is really important for all business owners but also all of us living in Saskatchewan to read those guidelines, be familiar with those guidelines, so that we can all enjoy the summer and all the activities that are now open in a manner that keeps us safe, that keeps business owners and operators safe, and keeps our case numbers low."
He admitted that they have heard of larger than allowed gatherings which put people unnecessarily at risk.
"We've heard of some gatherings that happened not maintaining the limitation to not gather outside of your household, and I think there has been some concern expressed regarding that. So it is important for us to maintain that discipline during the pandemic while we enjoy camping and recreation outdoors as well."
Dr. Shahab reminded people enjoying the outdoors to do so safely, and reinforcing that people should not be attending beaches where capacity is above what is recommended.
"In general people are complying with setting up towels and beach gear so they are up to four metres away from other household groups. And again if the sand area is full move to a nearby grassy area, move down to another beach if the crowds are large. I think it's really important that we maintain that confidence to enjoy these settings in a safe way over the summer."
A series of Public Service Announcements have been issued over the past few weeks to highlight some of the COVID-19 cases which have occurred at businesses or in locations where full tracing could not happen. Dr. Shahab said these PSAs are an important way to reach out to the public who may have been exposed to the virus.
"In the past we've had concerns expressed from business owners when there's a Public Service Announcement. Business owners shouldn't feel stigmatized that their name is in a Public Service Announcement. Communities shouldn't feel concerned if they've been identified as a community with an outbreak. COVID is nobody's fault and it will happen to many of us as we are out and about. All we need to do is seek testing, cooperate with Public Health and case contact investigation, follow further direction in terms of staying home, and that is the only way we are really going to manage and come out of it."
"We all need to respect the fact that just because a business has a Public Service Announcement doesn't mean that business is unsafe. Everyone is really doing their best to comply with the guidelines, but if someone visits a certain business, or there's a staff member who got exposed while at work…sometimes there is a need to inform people who may have attended that venue."
"I think we just need to be calm about it. Not stigmatize or point fingers at each other because this will continue to happen for the next several months. And we just need to take it in our stride and accept that COVID is something as routine as getting flu in the winter. Of course it can have serious consequences, but it certainly should not be a source of stigma for a business operator, for an individual, or for a community."
This past week Saskatchewan recorded its 15th COVID-19 death, with that individual in the 20 to 29 age group.
"It really is a reminder for all of us that while severity and death may be rarer in people who are younger, it does occasionally happen. It's an unfortunate reminder that COVID does not discriminate by age or other factors. It's a risk for all of us. And that's exactly why we need to continue to take precautions over the summer.
"We also need to remember that most of the cases in Saskatchewan have been in the 20 to 39 year old age range. Two out of three cases as of today," he said on July 7.
"As we enjoy the summer we need to continue to focus on physical distancing, especially when we're outdoors where it's easy to do."
In order to continue to remain ahead of any outbreaks which may occur, the province is now opening COVID-19 testing to anyone who wishes to be tested.
SHA laboratories are currently processing only approximately 600 tests per day, but they have the capacity to perform upwards of 1,800 tests daily.
"Testing is easy. It's quick. It's a simple test, a swab in your nose or mouth. And what that enables us to do is you as a case are isolated for 10 to 14 days, and your close household contacts or other close contacts are notified to also isolate and seek testing," Dr. Shahab said.