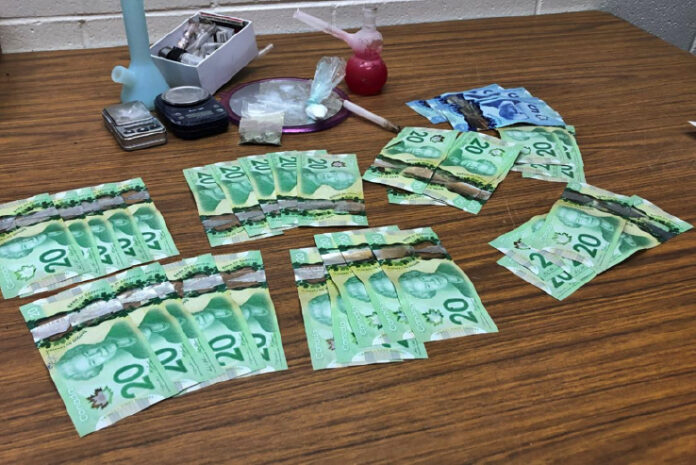 The Swift Current Municipal RCMP are crediting a call regarding suspicious activity with a pair of arrests.
The RCMP received a call advising of a suspicious person sleeping in a vehicle in the City limits during a call on June 22. Through the investigation police seized $700 in cash, drug Paraphernalia, and four grams of cocaine.
The duo of James Stuart, 31, of Red Deer, and Briana Peterson, 27, of Saskatoon have been charged with Possession of Cocaine, Possession of Proceeds of Crime, Obstruction and several counts of Failing to Comply with court ordered conditions.
Stuart and Peterson made their first court appearances in Swift Current Provincial Court earlier today.
Swift Current Municipal RCMP would like to remind the public of the value and importance in reporting suspicious activity to police in order to help keep the City a safe place for everyone.
If you see suspicious activity report it by calling the Swift Current Municipal RCMP at 306-778-4780.