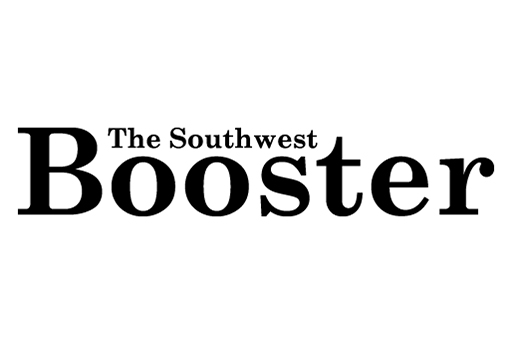 After five straight days of single digit new COVID-19 cases, Premier Scott Moe had "cautious optimism" that Saskatchewan can begin looking towards a plan for re-opening the economy.
During a media conference on April 13, the province announced just two new cases, with the province reaching the 300 total COVID-19 positive case total a full 33 days after the first case announcement on March 12. Saskatchewan has also recorded a total of 178 individuals who have recovered from COVID-19, and only four deaths have occurred during the first month of COVID-19 in the province.
Premier Moe noted that nearly 60 per cent of COVID-19 patients in the province have recovered, and there are currently 118 active cases in the province, the lowest number in Saskatchewan dating back to March 27.
"None of this is a reason for complacency. But it is a reason for cautious optimism, and it means that we can start to think about what the process of reopening Saskatchewan will look like."
"Let me be clear, there is no magic switch that we can flip that sends everything back to normal overnight. When we do begin to lift restrictions and reopen businesses and begin public venues, it will be done cautiously. It will be done methodically and gradually."
Moe noted that when a staged re-opening occurs, businesses will be expected to continue physical distancing and enhanced cleaning practices in order to keep their staff and customers safe.
"We will be working in developing our re-open Saskatchewan plan throughout this week, in close consultation with Dr. Shahab (Chief Medical Health Officer Dr. Saqib Shahab), and I expect to release it at some point next week if our case numbers continue to hold steady where they are."
"Any relaxing in restrictions would be done in close consultation with Dr. Shahab. But I would say that we would need to see a constant for some period of time. We are starting to see that constant, but we are only one outbreak away from interrupting those numbers."
Moe pointed out that the province is not being complacent in their approach to COVID-19 as they explore how to resume business operations across Saskatchewan.
"Nobody should read anything into our comments that opening up in phases some areas of our economy with being complacent. Nothing could be further from the truth," Moe said.
"As we relax these restrictions – not all at once but in phases – and test and contact trace to understand what the impact of that relaxation may or may not be. The whole goal is to identify with the vigorous testing and contract tracing program is to identify any outbreaks as they occur, and then to contain that exposure to wherever it is. This is how we would be able to actually manage the infection rate if you will of COVID-19 across the province.
"In no way is the plan that we are starting to discuss complacent, and no way is it going to be in place tomorrow."
The province will be relying on increased testing and contact tracing to stay on top of COVID-19 outbreaks if and when they occur. They are sending GeneXpert testing machines to locations across the province, providing the ability to complete on location COVID-19 tests in under four hours. One is deployed in Meadow Lake, and a second will be in Prince Albert on Tuesday. A dozen additional communities will receive these machines this week, allowing the province to reach their goal of making 1,500 tests per day by the end of the month. Additionally, the province has ordered the newly approved Spartan Bioscience's portable testing equipment which will allow them to do a further 1,000 tests a day when fully implemented.
"It's of vital importance, along side the contact tracing. The number of tests that we need to have the capability to perform as we re-open portions of our economy in the next while, we need to address where some of the opportunities for this disease to spread where those are, and concentrate our testing not only into the areas that we have thus far but also into those areas where there may be some opportunities for spread."
"And so we are identifying which areas would be lowest risk for us to move on in early days. And then there are also some other areas where we many not be able to move on for a number of months or until ultimately we get a vaccine."
He highlighted that COVID-19 protocols will be strengthened around Long Term Care centres and acute care facilities.
"That isn't going to be the place where restrictions will be removed anytime in the near future. Those are Long Term Care Centres, Personal Care Homes, those are areas where we need to continue to be vigilant for quite some time now, protecting our residents of those centres."
Moe pointed out that Canada's Chief Public Health Officer Dr. Theresa Tam announced earlier on Monday that over half of all COVID-19 deaths in Canada have been related to outbreaks at long term care facilities across the country.
Saskatchewan has avoided outbreaks at long term care facilities, but the province is immediately initiating additional masking protocols to reduce the possibility of a similar situation.
"The Saskatchewan Health Authority will be implementing even more stringent policies, including continuous masking of our staff in long term care facilities as well as our acute care facilities," he said.
"We will have mandatory healthcare screening which will include temperature checks both pre and post shift. And the Saskatchewan Health Authority is finalizing its procedures to minimize staff movement between our facilities."