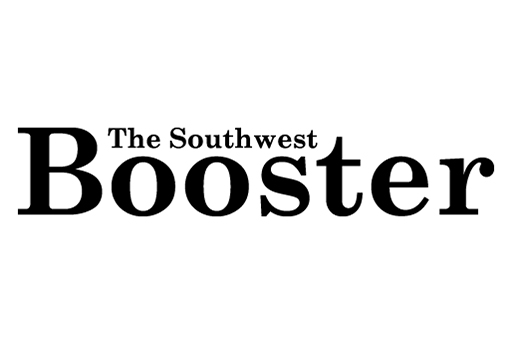 The Saskatchewan government's 2020-21 budget will be spending $14.15 billion, an increase of 3.1 per cent from a year ago, but the full picture as to how they will pay for it will be announced later.
Finance Minister Donna Harpauer unveiled the spending details of the 2020-21 budget in the legislature this afternoon, however Saskatchewan and Canada's rapidly changing economic outlook has resulted in unanticipated changes to Saskatchewan's revenue forecasts.
Harpauer admitted the province considered delaying the full budget as other jurisdiction have, but the provincial government wanted to provide some stability through setting out their spending priorities.
"We considered doing the same but have decided to proceed with the budget estimates so that vital spending in healthcare and education, and in other areas, can proceed. This will provide stability and much needed new spending at the start of the fiscal year," she said during a teleconference earlier today.
"Our province has a very strong cash position of $1.3 billion, so we are well positioned to manage through this challenging time and provide additional resources to address the health and economic challenges of COVID-19 as required."
The scaled-back budget contains a 3.1 per cent increase from spending a year ago, but the most pressing financial commitment was an additional 3.9 per cent or a total of $5.7 billion for healthcare spending.
"It is vital that our health care funding flows and that our infrastructure investment is in place to help Saskatchewan's economy," Harpauer said.
She noted that the impact of the COVID-19 pandemic is unknown, but she is hopefully that the precautionary initiatives being taken across the province will help mute the impact of the outbreak.
"Hopefully our proactive decisions that we've made here in Saskatchewan, as well as across Canada, will work. And the whole rationale behind the policy decisions that have been made very quickly have been made on the advice of the respective public health officers who are on top of this and are doing great work."
"The idea is that if we can self isolate and have just slow numbers and not have a catastrophic spike, then it won't tax the health system quite so much. At least so far we've been lucky I guess in that anybody who is positive is self-isolating, so that isn't taxing the health system."
"That's not to say we won't have some that will be hospitalized. I anticipate at some point we probably will. What will make or break whether the health care system can bare it as kind of business as usual, because we always have flu's and pneumonia's and all of that, is if there is a spike. And we are trying through all of the policies of distancing, of closing certain things, of limiting crowd size, of having that be sort of a consistent lower number maybe for a longer period of time rather than a catastrophic thousand in a day which is where the healthcare system will be taxed."
She was also insistent that increased taxation to recover lost revenues is not their preferred method of dealing with the upcoming deficit. Harpauer noted that in past budgets the Saskatchewan Party has restructured the provincial budget away from relying on volatile non-renewable resources. This allowed the province to record a small surplus in the last budget, and also allowed for and accumulation of cash so the province can weather the storm.
"I'm not sure that we need to restructure right away or re-look at it. We're going to go into a deficit position because of this situation. But it is very unusual. And I think it's going to be more critical than ever to keep our economy as strong as we can, and that's going to be going forward with incentives that's in this budget, maybe future incentives to stimulate the economy. Every single tax effects the economy in some manner and we fully recognize that. And so in this budget, I'm very confident within the next fiscal year we wouldn't be revisiting the tax for any increases.
"At this time I don't think it is a wise decision to try to back fill this catastrophic situation we're in with raising taxes and shocking the economy even more."
Among the budgetary highlights from Wednesday are:
The Ministry of Education's 2020-21 expense is $2.57 billion, an increase of $86 million, or 3.5 per cent from 2019-20. Saskatchewan's 27 school divisions will receive $1.94 billion in operating funding for the 2020-21 school year, a $42 million increase over last year to address enrolment growth, inflation and collective bargaining.
The Ministry of Social Services' expense is $1.29 billion in 2020-21, up $50.6 million or 4.1 per cent from 2019-20. Increased funding of $10.9 million to third-party service providers includes a $6.8 million increase for those who work with people with intellectual disabilities. Service providers supporting at-risk children, youth and families receive a $2.5 million increase.
The 2020-21 Estimates provide a record $278 million in Municipal Revenue Sharing through the Ministry of Government Relations. Revenue sharing is up nearly $27 million from last year, or 11 per cent, and up almost 119 per cent since 2007-08.
To help build a stronger province, the province will provide a PST rebate for new home construction, of up to 42 per cent of the PST paid on a new house contract up to $350,000, not including the land, for new homes purchased after March 31, 2020, and before April 1, 2023. This not only helps the construction industry, Saskatchewan's homebuilders and associated trades that are important job creators, it helps families afford a newly built home.
Harpauer explained that the expenditure totals in education cover a wage increase for teachers.
"There is a wage increase in the budget for the teachers. The collective bargaining agreement is fully costed in the estimates that we have put forward."
She noted that once additional pieces of the financial puzzle are available, the province will be communicating Saskatchewan's full economic picture through future fiscal updates.
"We're going to have a financial update as soon as we possibly can, as soon as there is some mechanism of modelling that has better data than what we've got right now."
She however is not concerned about the province not being able to cover the cost of these commitments.
"I'm not concerned about not having the money to pay for these things because we still will have revenue coming in. And the revenues have changed, quite frankly, with the announcements the federal government's made, so that's changed our revenue numbers because we will be the recipient of some of that."
"I recognize there will be a deficit. And lets just see how this unfolds. As we've proven in the past, when we had a $1.3 billion hole, at that point in time, when there's some stability again we will evaluate where we are at and how we can best come up with a plan of what we need to do to get out of it."
She said some of the announcements were made to help provide some certainty to stimulus initiatives.
"I think it's important for even the construction industry as they make their plans throughout the summer to know what projects are going to be available. I think it's important that people know that there's increases in health care in order to manage the situation we're in. I think it's going to be important for the community based organizations to know that they're going to get an increase in funding," she said. "Life is going on, even though it's not business as usual. And I think the province and the people of the province need the certainty of what funding's going to be available to support services that are very important to them."