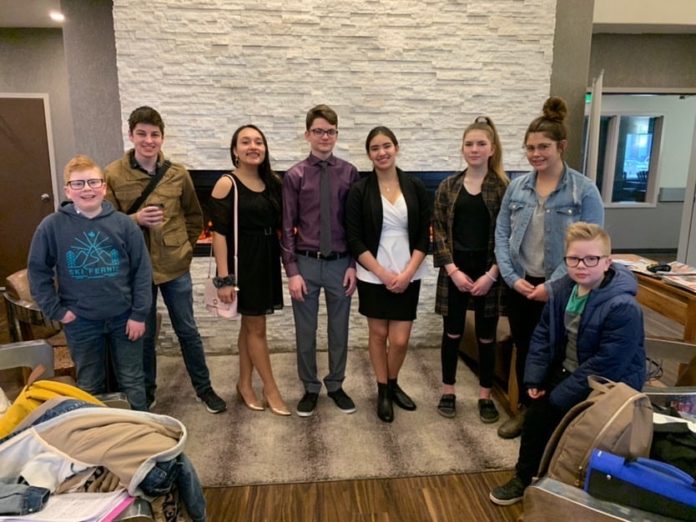 The Swift Current Comprehensive High School debate team was invited to the Saskatchewan Elocution and Debate Association provincial debate tournament over the weekend.
After having such a successful season, the team was excited to show their learned skills. The group sent their two coaches, six moderators and one debate team. They had multiple teams that qualified, but due to unfortunate circumstances the others weren't able to attend.
The event was held at the University of Saskatchewan in Saskatoon, with the awards ceremony and banquet being held on campus as well. The mentors and coaches for the students, Cindy Lowe and Mabel Derksen, shared some of their insight on why debate club is such an educational club.
Derksen, the newest coach to the team, said what makes debate unique from other extracurriculars:
"Debate allows you to consider a viewpoint, no not consider a viewpoint, but consider a particular topic from more than one point. And that's what I like about it. It challenges you to engage in critical thinking, and not just think of your own perspective, but not only challenge your perspective, but also challenge other people's perspective for the goal of understanding one another."
The leader of the Swift Current Comprehensive High School business club and a finance teacher at the school, Cindy Lowe provided an in depth perception of what debaters learn from putting themselves out there.
"I think they learn that words matter, that words are powerful, to critically think, to problem solve. And I really like the active listening part of debate. So when the other group is speaking, they gather information, they have to quickly write down, they have to be prepared to rebuttal, respond, think on the spot and ask questions of their opponents as they go along. I love the listening part as well as, of course, the comprehensive public speaking. Debate is the hardest type of public speaking. So the ability to get up and talk freely and defend yourself is a very important skill regardless of where you end up."
Lowe also shared what provincials means to the club and to the community as a whole;
"Well I think coming to a provincial level debate – for one we took one team that we are hoping to perfect their skills. Four rounds, two rounds prepared on both sides and two impromptu rounds."
The prepared motion of the day was whether or not cameras should be allowed within the court of law. The team faced other topics such as children getting a say on who gets custody of them and if an accused's name should be published before or until they are convicted of a crime.
"By the end of the day, you know it's a tough challenge. One for the kids who competed for them to improve their skills to a higher level, and they certainly did that because it's a tough challenge. We also brought kids along to moderate because we do need people that lead, that volunteer, that learn to give back. And also so they can watch debate in action, there's tons of learning that takes place while they're watching the debate and they can learn from the students. I think as they moderate and watch, they can themselves learn how to public speak better and whether they end up in debate or not, I think there is a ton of skill to be gained. Overall, they develop leadership skills, they develop confidence, public speaking, active listening and problem solving."
The two debaters that represented Swift Current were Julianna Serrano and Daisy Dyck. The team placed fourth overall in their division, with Dyck also receiving a spirit of debate award.