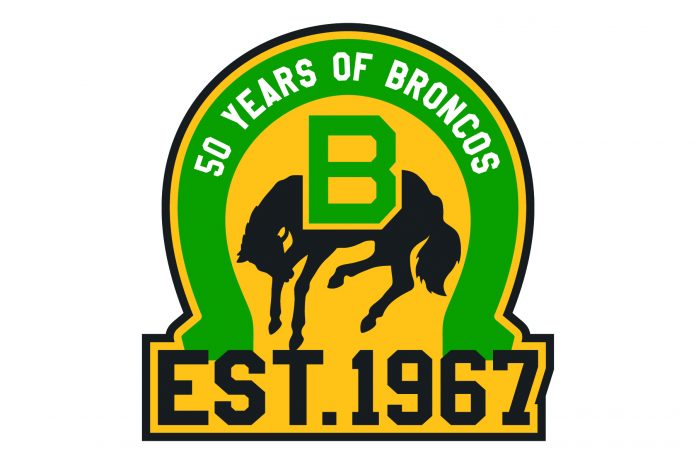 The debut of goaltender Jordan Papirny was spoiled by the Medicine Hat Tigers in a 7-3 win over the visiting Swift Current Broncos Friday.
Three days after being acquired from the Brandon Wheat Kings, Papirny allowed four goals on nine shots and was pulled before the end of the first period.
Chad Butcher led the Tigers with a hat trick, while Mark Rassell, Zach Fischer, Mason Shaw, and Clayton Kirichenko also scored.
Rookie Riley Stotts replied for the Broncos in the second period with his fifth goal of the season, his first since Oct. 8, 2016. Aleksi Heponiemi scored the first goal of the third period, his 15th of the season. Lane Pederson added his 18th goal of the season in the third period.
Michael Bullion earned the win with 17 saves for the Tigers. Taz Burman played the final 44:09 and made 24 saves on 26 shots for the Broncos.
The Tigers are the first team to reach the 30-win plateau, while the Broncos dropped to 24-13-3-4. The Broncos will be back home Saturday to host the Tri-City Americans.