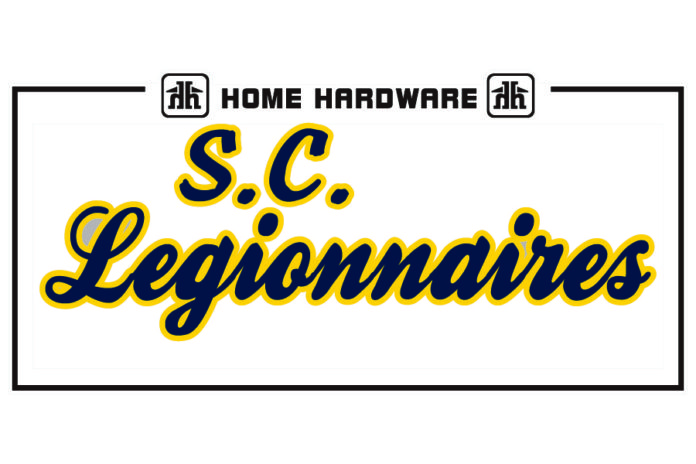 The Swift Current Home Hardware Legionnaires split a weekend road trip up north, including an eight-goal performance, in the Saskatchewan Midget AAA Hockey League.
Saturday, the Legionnaires led the host Prince Albert Mintos 3-1 before allowing four unanswered goals in a 5-3 loss.
Jaxon Martens, Spencer Bell, and Tyler Council all scored. Tyler Hilbig, Maguire Scheidt, and Jakin Lawrence added assists. Jacob Herman took the loss with 30 saves on 34 shots.
Sunday, the Legionnaires erupted in an 8-1 win over the host Beardy's Blackhawks. Bell led the Legionnaires with a goal and two assists, while Logan Linklater scored twice. Scheidt and Brett Fogg each finished with a goal and an assist. Cash Arntsen, Riley Dekowny, and Council all scored. Martens and Rhett Evjen both had two-assist outings, while Eric Robbie, Brandon Von Hagen, Lawrence, Quinn Strang, and Carey Levesque all added single helpers. Herman made 40 saves on 41 shots in the win.
The Legionnaires will visit the Battlefords Stars for a pair of games next weekend.