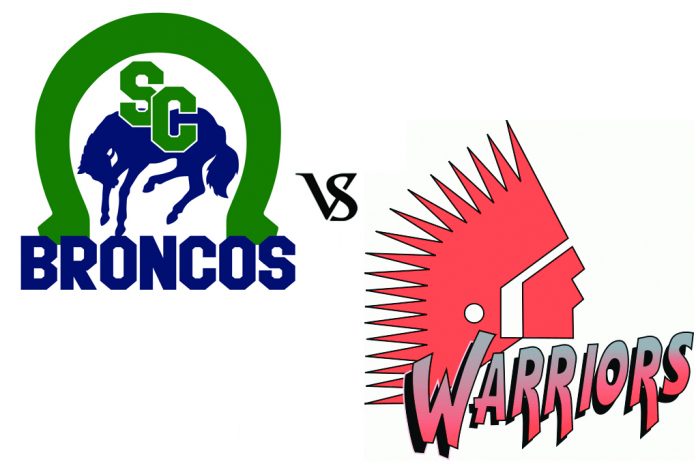 The Swift Current Broncos ended an eight-game losing streak with a 6-3 win over the host Moose Jaw Warriors on Saturday.
The Broncos won the special teams battle with three power play goals and a shorthanded marker as well.
Captain Jaxan Kaluski led the Broncos with a hat trick as they finished three-for-five on the man-advantage. D-Jay Jerome added a goal and three assists, while Matthew Benson finished with three assists.
Erik Houk scored while shorthanded during a two-point outing, while Sergei Alkhimov also found the back of the net.
Isaac Poulter made 32 saves for his ninth win of the season. Poulter now leads all WHL goaltenders with 1,202 saves this season.
Ryder Korczak scored twice during a three-point outing for the Warriors. Martin Lang also scored during his own three-point performance. Boston Bilous took the loss with 27 saves.
The Broncos improved to 10-31-1-3, while the Warriors are just two points ahead of them at 12-29-2-0.
The Broncos will be back on the road on Tuesday when they visit the Medicine Hat Tigers.