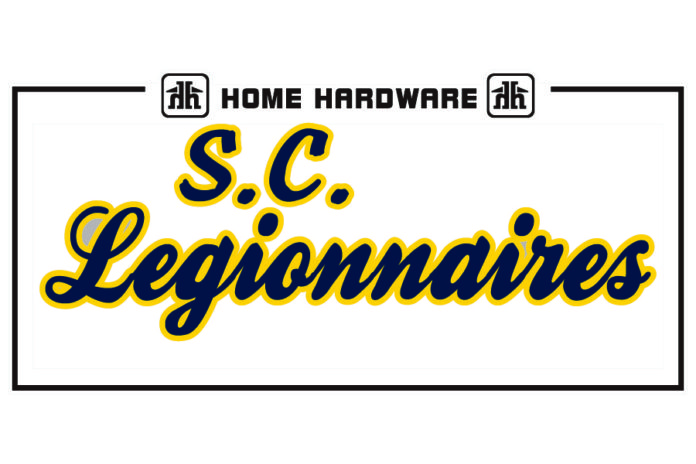 The Swift Current Home Hardware Legionnaires ran into two of the top teams in the Saskatchewan Midget AAA Hockey League as they earned a single point during a two-game road trip.
Saturday, the Legionnaires picked up a point in a 4-3 overtime loss to the host Regina Pat Canadians.
Jaxon Martens scored twice, including a third-period goal to force overtime. Quinn Strang also scored, while Brandon Von Hagen, Cash Arntsen, Logan Linklater, and Maguire Scheidt all added assists. Jacob Herman took the loss with 27 saves.
Sunday, the Legionnaires lost 7-2 to the host Saskatoon Blazers. The Blazers finished three-for-three on the power play, while the Legionnaires failed to capitalize on five man-advantages.
Martens finished with a goal and an assist, while Scheidt scored the other goal. Linklater and Rhett Evjen added assists. Justin Dueck took the loss with 37 saves.
The Legionnaires remain in eighth place in the Saskatchewan Midget AAA Hockey League with a 15-13-1-3 record.
The Legionnaires will host the fifth-place Notre Dame Hounds on Tuesday at 7:45 p.m. at the Credit Union iplex.