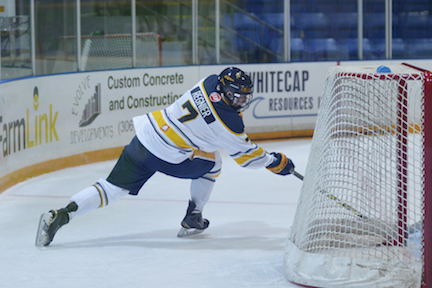 Swift Current Home Hardware Legionnaires' forward Ethan Regnier has been named the Saskatchewan Midget AAA Hockey League's December Player of the Month.
The Swift Current Broncos' draft pick scored four goals and added 10 assists in seven games in December. The Regina product is currently second in the SMAAAHL with 30 assists and third with 44 points in 32 games this season.
The Legionnaires (11-17-0-4) will return to league action on Jan 21-22 in Yorkton.