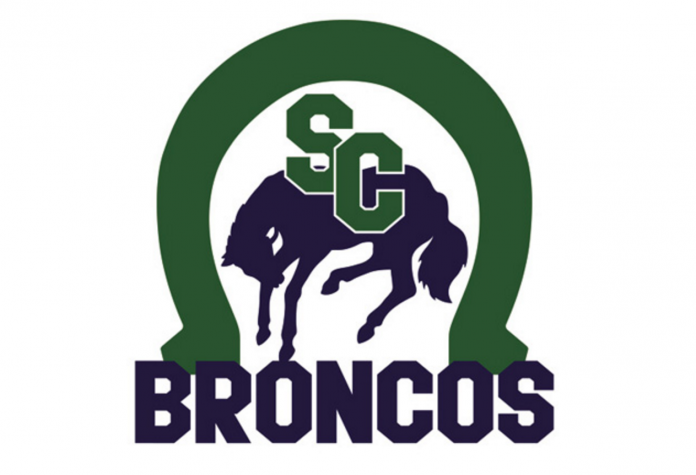 The Swift Current Pure Chem Broncos won their fourth straight league game with an 8-5 victory over the host Regina Pat Blues on Thursday.
The Broncos scored four of the first five goals and got 38 saves from Lukas Toth in the win as three different players had four-point outings. Kade Stringer finished with two goals and one assist, while Rylan Williams and Kalan Lind each added a goal and three assists.
Brayden Sumner scored twice, while Hudson Darby and Campbell Pinsonneault also scored. Cutter Knight and Carter Herman also picked up assists.
The Broncos remain second in the South Division with a 13-4-0-0 record. The Pat Blues fell to 7-9-0-0.
Lind continues to lead the league with 35 goals and 61 points in 14 games. Williams is now 20th with 32 points in 17 games.
The Broncos will return to action on January 5 when they visit the league leading Saskatoon Stallions (16-1-0-0).