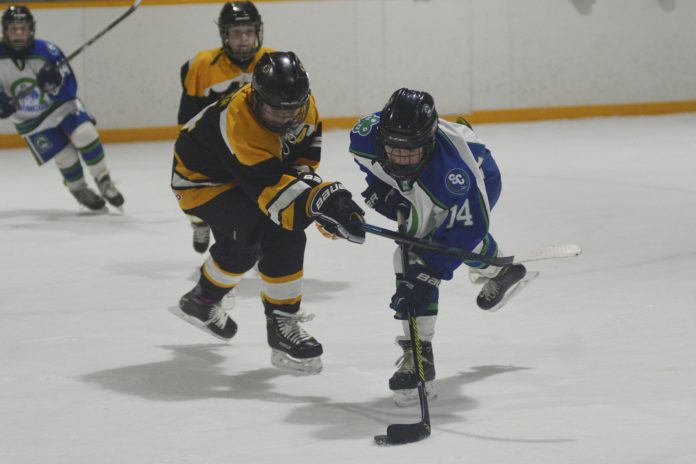 The Swift Current Southwest Terminal Broncos hosted the Estevan Bruins for a Saskatchewan Peewee AA Hockey League game on Saturday and won 7-3.
Gage Nagel paced the Broncos with a goal and two assists, while Parker Rondeau and Wesley Olson each scored twice. Derric Dulatre and Levi Wills also scored. Sam Kirwan, Ryden Lingenfelter, and Nate Silbernagel all added assists. Aiden Kilshaw earned the win in goal.
The Peewee AA Broncos continue to lead the South Sask Hockey League with a 12-2-2-3 record. They will visit the Yorkton Terriers and Moose Jaw Warriors next weekend.