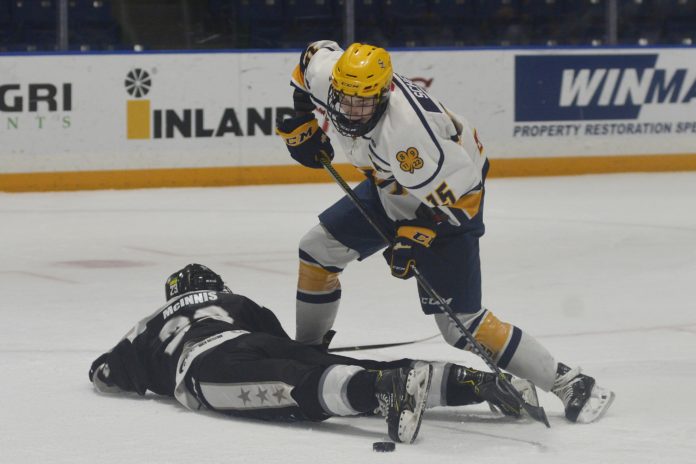 The Swift Current Home Hardware Legionnaires lost a third straight game on Friday when they fell 4-3 in overtime to the visiting Battelfords Stars.
Tanner Willick scored in overtime to lift the Stars to the win. The Stars had fought back from 1-0 and 2-1 leads before Jake Southgate scored a shorthanded goal to give them a third-period lead.
Maguire Scheidt scored a highlight reel goal for the Legionnaires to force overtime with 5:50 remaining in regulation.
Riley Dekowny and Cash Arntsen also scored for the Legionnaires. Rhett Evjen, Jonah Regier, Brandon Von Hagen, and Carey Levesque all added assists.
Kyle Heintz and Vaughn Watterodt replied for the Stars.
Ethan Hein earned the win with 33 saves against his former team. Jacob Herman took the loss with 35 saves.
The Legionnaires fell to 12-11-0-2 in the Saskatchewan Midget AAA Hockey League, while the Stars improved to 10-13-2-0.
The Legionnaires will host the Tisdale Trojans on Sunday at 1:45 p.m.