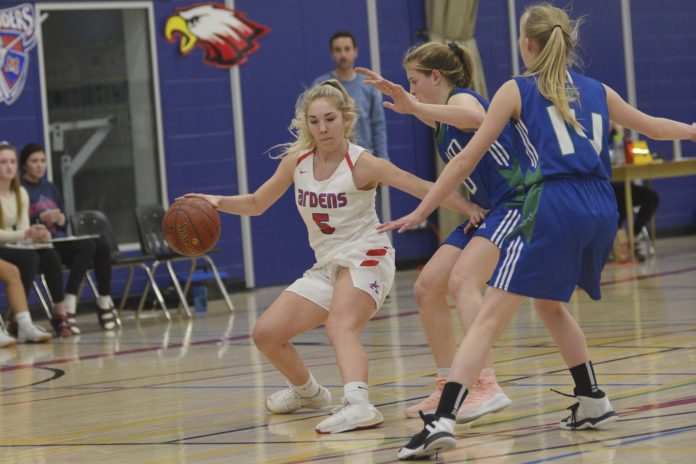 The Swift Current Comp. Ardens won two of three games to place fifth at their eight-team home tournament over the weekend.
The Ardens lost their opening game 76-72 to Regina's Miller Marauders. Jenna Sabine led the Ardens with 25 points, followed by 14 from Mackenzie McIntyre and nine from Jordyn Salberg.
The Ardens bounced back on the consolation side of the draw with a 71-30 win over the Yorkton Raiders. Sabine led the Ardens with 19 points, followed by 13 from McIntyre and nine from Josie New.
The Ardens concluded the tournament with a 58-50 win over Saskatoon's Bishop James Mahoney Saints. McIntyre led the Ardens with 14 points. Kyla Morante and Sabine each added 13, while Tiana Knight chipped in 12 points.
The Ardens will be in Regina for the 31st Annual Fekula Classic, which features six girls and six boys teams. The Ardens will face Regina Martin on Friday evening.