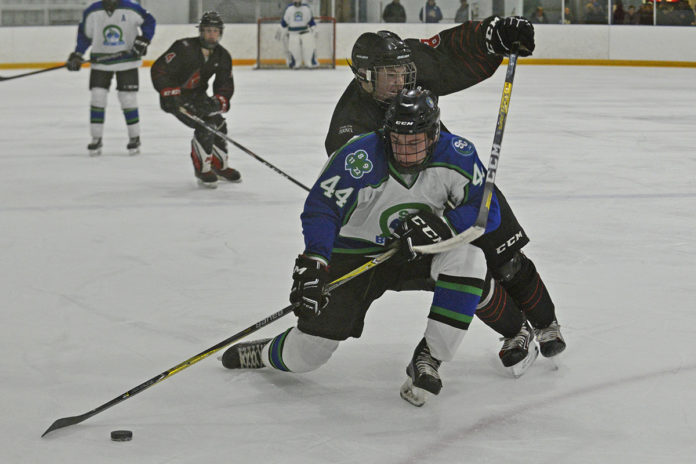 The Swift Current Abbey Resources Midget AA Broncos threatened the 70-shot plateau in a 5-2 win over the visiting Moose Jaw Warriors on Wednesday.
The Broncos fired at least 22 shots on goal in each period and finished with 69 in total. They trailed 1-0 and were tied 2-2 before scoring the final three goals to clinch the win in the Saskatchewan Midget AA Hockey League.
Dayne Feicht led the way with two goals, while Ethan Hilbig added a goal and an assist. Chase Sawchuk and Davis Hunter also scored. Ayden Lemarre, Rhett Dekowny, Zachary Sumner, Colton Leahy, Kole Giesbrecht, and Garrett Kurtz all added assists.
Rylan Hildebrand made 21 saves in the win. Jaxon Taupert took the loss despite making 64 saves.
The Broncos improved to 8-2-1-1, while Moose Jaw fell to 1-10-0-1.
The Midget AA Broncos will visit the Lumsden/Bethune Lions on Saturday.