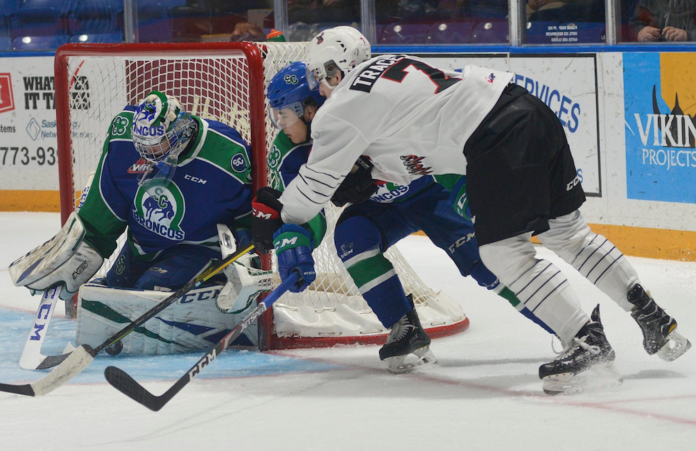 The Swift Current Broncos scored six unanswered goals in a 7-3 win over the Moose Jaw Warriors on Saturday to snap a five-game losing streak.
Moose Jaw led 3-1 early in the second period before the Broncos scored six unanswered goals as they got goals from six different skaters, including two goals and two assists from Jaxan Kaluski.
Sergei Alkhimov, Brecon Wood, Ethan Regnier, Matthew Culling, and Aiden Bulych all scored for the Broncos, who had only scored three goals in the previous five games.
"All our lines were going," said Kaluski. "We kind of juggled things around. Me, Cully, and Wooder had a real good night with each other. We were working hard and just finding each other in spots. It just came down to hard work from everyone. Poults was there when we needed him, so it was a good night all around."
Isaac Poulter earned the win with 21 saves for the Broncos, who improved to 4-11-1-2. Moose Jaw dropped to 9-8-1-0.
The Broncos will visit the Regina Pats on Tuesday.