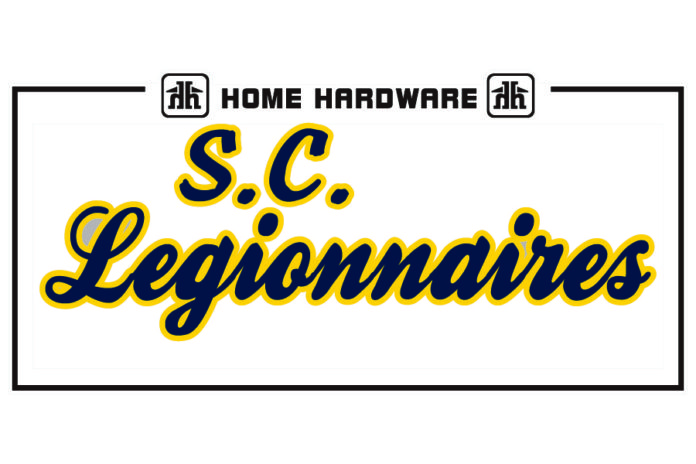 The Swift Current Home Hardware Legionnaires won a pair of road games over the weekend in the Saskatchewan Midget AAA Hockey League.
Saturday, the Legionnaires scored the only two goals of the third period to edge the Yorkton Maulers 3-2.
Spencer Bell was in on all three goals with a goal and two assists.
Ryan McCleary and Jakin Lawrence scored in the third period with assists from Brandon Von Hagen, and Riley Dekowny.
Daitan Dmytriw and Connor Hvidston scored for the Maulers.
Jacob Herman earned the win as the Legionnaires outshot the Maulers 26-22.
Sunday, the Legionnaires fired 51 shots on goal in a 4-2 win over the host Notre Dame Argos. Von Hagen and Bell each registered a goal and an assist, while Maguire Scheidt added two assists.
McCleary and Jaxon Martens also scored. Eric Robbie, Logan Linklater, and Quinn Strang all added assists.
Herman earned the win with 27 saves to improve to 7-2 on the season.
The Legionnaires (7-5-0-0) will host the Notre Dame Hounds (4-2-0-0) on Wednesday at 8 p.m. at the Credit Union iplex.