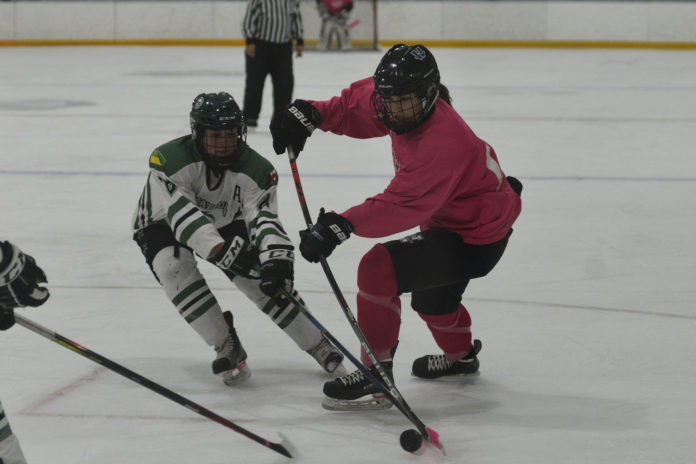 The Swift Current Diamond Energy Wildcats scored a pair of shorthanded goals during a 4-1 win over the visiting Saskatoon Stars on Sunday.
The Wildcats outshot the Stars 27-10 over the opening two periods, but trailed during the second period and were tied headed into the final frame.
The Wildcats responded in the third period with three goals in a 2:50 span to put the game away.
Baylee Kirwan and Ashlee Wolfe both scored while shorthanded, while Paris Appel and Samantha Thompson added even strength markers. Kenedee Klevgaard, Maddy McCleary, Wolfe, and Ryleigh White all added assists.
Cheyenne Jamieson improved to 3-0 with 17 saves.
Alison Olorenshaw scored the only goal for the Stars. Arden Kliewer made 32 saves in a losing cause.
The Wildcats improved to 4-0-1-0 to lead the Saskatchewan Female Midget AAA Hockey League, while Saskatoon fell to 1-5-0-2.
The Wildcats will visit the Weyburn Wings on Saturday and Sunday.