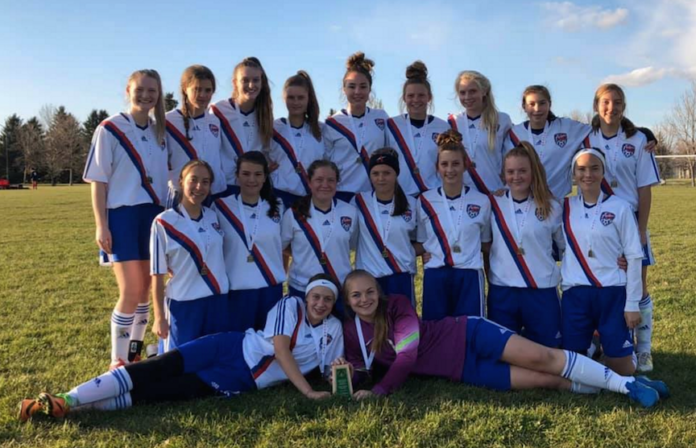 The Swift Current Comp. Ardens reclaimed the 5A SHSAA South Regional Championship with a pair of wins in Weyburn over the weekend.
The Ardens clinched a spot at Provincials with a 12-0 win over Estevan in the semi-final in the morning. Grade nine striker Jaycee Berggren led the attack with three goals and two assists as 11 players finished with at least a point. Jannae Carlson and MJ Anderson each added two goals and one assist, while Tenille Willows registered a goal and two assists.
Hailey Klimm, Calli Moreau-Simpson, Katrina McGuire, and Heidi Spetz also scored.
Mackenzie Metke, Taylor Kohls, and Ilyssa Dyck added assists.
Jasmine Temoshawsky and Emma Moen shared the shutout in goal.
The Ardens followed up with a 4-0 win over the host Weyburn Eagles to avenge last year's Regional loss.
Anderson scored twice, Carlson added a goal and an assist, while Willows picked up a pair of assists. Moreau-Simpson scored the opening goal.
Temoshawsky earned the shutout as the Ardens improved to 13-0 on the campaign.
The Ardens will be in Saskatoon for Provincials on Friday and Saturday.