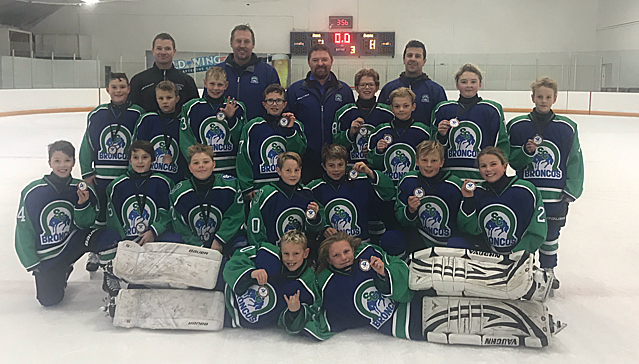 The Swift Current Tarpon Energy Atom AA Broncos placed third in the 12-team Saskatoon Ice Breaker Tournament with a 5-1 record over the weekend.
They opened the tournament on Friday with a 15-0 win over the Renegade X-Treme.
Saturday they added a 6-2 win over Yorkton, a 5-2 victory over the Saskatoon Redwing Thunder and a 5-2 win over the Saskatoon Bobcat Heat.
Sunday, the Broncos suffered their only loss in a 5-2 setback against the Saskatoon Wild.
The Atom AA Broncos concluded the tournament with an 8-3 win over the Saskatoon Red Wing Ice Wolves in the bronze medal game.