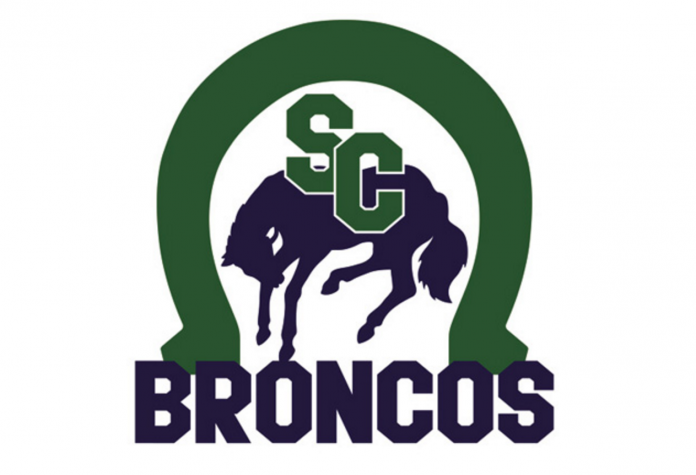 The Swift Current Abbey Resources Broncos picked up a pair of road wins in the Saskatchewan Midget AA Hockey League over the Thanksgiving weekend.
Friday, the Broncos defeated the host Yorkton Terriers 6-2 despite being outshot 42-18. They led 2-1 after two periods before scoring on all four of their third-period shots.
Jaydon Jessiman scored twice, Rhett Dekowny and Chase Sawchuk each added a goal and an assist, while Dayne Feicht finished with two assists.
Kaden Floberg and Davis Hunter also scored. Ayden Lemarre, Denyn Smith, Kole Giesbrecht, Ethan Fizell, and Carter Lamotte all added assists.
Vincent Pinsonneault earned the decisive win in the goaltending department with 40 saves.
Cody Hort and Joshua Herman scored for the Terriers. Durban Hleboff took the loss with 12 saves on 17 shots.
Saturday, the Broncos got past the host Melville Millionaires with a 3-2 overtime win when Feicht notched the OT winner.
Colton Leahy and Lemarre also scored, while Giesbrecht, Hunter, Dekowny, Jessiman, and Floberg all added assists.
Ryland Hildebrand earned the win with 19 saves. Aiden Elmy took the loss with 38 saves for the home team.
The Midget AA Broncos finished the weekend with a 3-1 record. They are at home next weekend to host the Prairie Storm on Friday at 8 p.m. and on Saturday at 12:30 p.m. at Fairview West Arena.