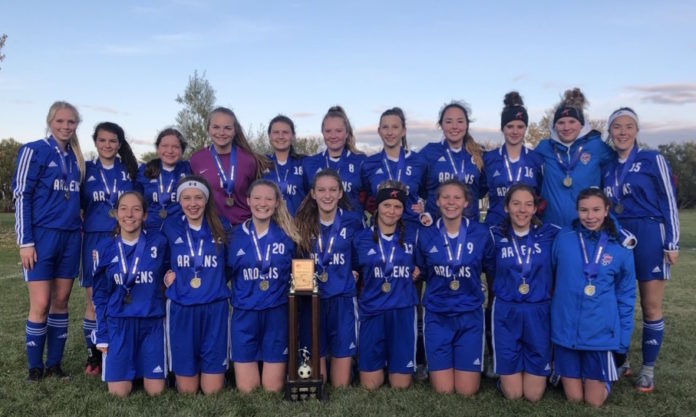 The Swift Current Comp. Ardens clinched an 11th straight Moose Jaw High School Girls Soccer League championship with a shutout win on Thursday.
The Ardens faced a well-organized Moose Jaw Central Cyclones team and won 3-0 as Jasmine Temoshawsky earned the shutout.
Grade 12 striker Jannae Carlson scored the first two goals, the first on a shot from distance and the second on a loose rebound. Rookie Ali Metke slammed home a cross for a 3-0 lead before halftime.
The Ardens had their share of chances in the second half but were held off the scoresheet.
MJ Anderson, Olivia Koebel, and Jaycee Berggren picked up assists in the win.
The Ardens will be in Weyburn for Regionals next weekend. They will require a top-two finish at the four-team event to qualify for 5A SHSAA Provincials the following weekend in Saskatoon.