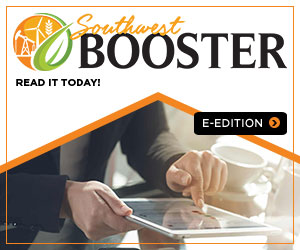 Joe Braniff has announced rodeo in nearly every corner of North America since beginning his career in 1986. But he recently returned from one of the highlights of his career after he announced the Mount Isa Mines Rodeo in Queensland, Australia for a second straight year.
Dubbed 'the biggest and richest rodeo in the Southern Hemisphere,' the Mount Isa Rodeo takes place in a small mining city in the outback and is considered Australia's answer to the Calgary Stampede.
Braniff made his Mount Isa debut in 2018 on the recommendation of cowboy Steve Hilton and returned again this summer for the four-day rodeo in early August.
"It's an amazing rodeo. It's similar, but still different from what we have in North America. They have a lot of different events. But it is set in a beautiful, state of the art arena. It's an uptown rodeo and they have their huge concerts afterwards. It's a real celebration," said the Piapot native.
The last two years has featured a North American contingent at the rodeo. On the final Sunday the North American team competes against the top Australians in a team event.
Wood Mountain's Rhett Fitzpatrick took part in the Bronc Riding this year and won the event in the International competition with 82 points despite competing on a borrowed saddle while coming off a lengthy break from competition.
Like most announcers, Braniff tried to make it as a rodeo contestant early on.
"It was pretty obvious that that wasn't in the cards for me. But of course you get addicted to the lifestyle and everything else and then you see other ways."
He eventually attended a rodeo announcing school in New Mexico.
The following year he went down and worked a winter series in New Mexico for 10-12 weeks. The following summer he worked the Cody Nite Rodeo, which was every night of the week for three months.
"That really honed my skills. Just the networking and people hearing me my first pro rodeos were in the United States. At one point I worked the majority of my rodeos down there. Then of course I wanted to focus more in Canada and came back here. It's been a great haul. It's been a long haul, but it doesn't seem like it."
Braniff eventually worked his way up to become the seven-time Canadian Pro Rodeo Announcer of the Year.
"I've revamped my career so to speak in the last few years. A few years ago I became a little jaded by the politics and everything else and just didn't seem to have that enthusiasm. I was basically in limbo. I was looking for something else."
Braniff said he almost walked away from rodeo a few years ago.
"At the last minute I went back to rodeo. As it turned out it was a great decision because it was right before the economy fell out of the oil patch and that was the position I was being offered. Had I taken that I wouldn't have lasted very long and everything would have fell apart and I would have been without my rodeos and sponsorship."
"I kind of rejuvenated myself and my attitude. I don't worry about year-end awards or getting certain Finals or any of that stuff. I just look forward to working for great committees and being treated fairly and doing the best possible job I can for them," said Braniff, 59.
"Since I adapted that attitude, which I wish I had 25 years ago, life in rodeo is great again. I think I have refound my enthusiasm for it and I believe it comes through in my announcing as well."
The decorated and well-travelled announcer describes himself as a soldier of fortune when it comes to his schedule.
"I used to do just strictly CPRA and PRC, pro rodeo, and PBR. There aren't as many events in Canada as there once was. The market has been somewhat saturated. Now I go to wherever. When people call, if I can do it for their budget, if it works for me and it works for them and I feel I am treated well there then I go. I have done a number of CCA rodeos this year. I have done standalone bull ridings like Bull Riders Canada, PBR, Extreme Bulls, CPRA, and PRC in the States."
His recent career rejuvenation has left him with a busier schedule in each of the past three years.
"I'm not going away anywhere. You always measure your competition no matter what business you're in. There's some great people in my end of the business out there. Having said that, I know where I stand amongst them and I feel that I can more than hold my own in what the announcing industry has right now."
Rodeo fans in the Southwest will recognize Braniff as the 2019 voice of the Sandhill Rodeo in Lancer, the Frontier Days Rodeo in Swift Current, the Reno Rodeo in Consul, the Indian Relay Race and Bullriders Canada event in Maple Creek, and the Cody Snyder Extreme Bulls event in Swift Current.
Braniff said he couldn't get down the road without the support of Swift Current/Maple Creek Cypress Motors Ford, Wrangler, Carriage House Inn Calgary, CMX Powersports, and Actizyme Waste Management Products.
Braniff averages three hours of preparation for each rodeo performance. That includes analyzing the previous week's results, the livestock, and the constantly changing season standings. Braniff has eschewed modern technology and still writes his notes out by hand, which he says helps him absorb the information.
"That's one thing I've always taken pride in is the amount of prepping I do. You want to do a lot. I'd rather do too much than not enough," said Braniff.
Braniff was also instrumental in bringing the Cody Snyder bull riding event to Swift Current in 2011 and has been the voice of the event for all nine years.
Though his season is winding down in Canada, Braniff will include the Mount Isa Rodeo amongst his many professional highlights.
"It's certainly one of the highlights. I've been fortunate that I've had many. I've announced the Calgary Stampede 10, 11, 12 times. I've done the television for the CFR. I've been lucky enough to do some of the biggest rodeos in the U.S. as well. It ranks right up there for sure. It would be close because it's on the other side of the world and it gives you a great insight on, even though our cowboy cultures are pretty similar, there's still some differences and you learn to appreciate that. You also experience the great hospitality of that committee and that country as well."