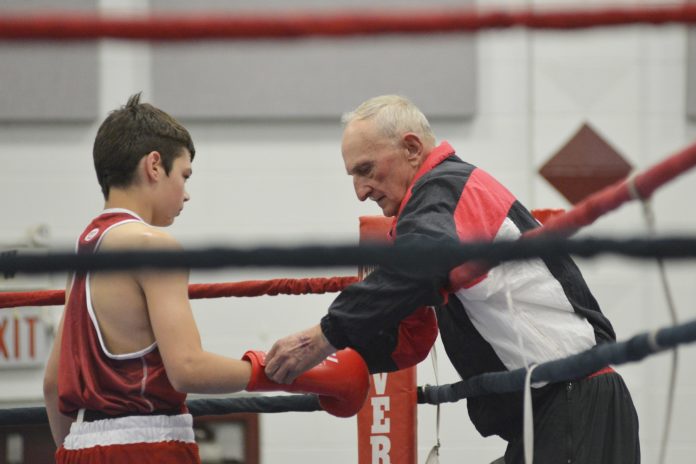 The Town of Ponteix and the Saskatchewan boxing community are set to honour the legacy of one of their own with the Mike Kucik Memorial and Cabaret on October 5.
Three years after the renowned boxing coach was found dead at the town landfill where he worked, the victim of an apparent murder suicide, the Sandhills Boxing Club and members of the Ponteix and area community are working hard to prepare a proper tribute.
"This has been in the works for quite some time," explained Ken Blohm, a former boxer under Kucik, who is now the head coach of the Sandhills Boxing Club in Leader. "We've taken our time doing it to make sure that we do it properly. A man like Mike Kucik deserves a great tribute, so we want to make sure we do it proper. We have a great crew working with us to make it a reality. We are really excited that we finally get to maybe have some closure in it all. We can all finally get together to celebrate the man who changed all of our lives."
Blohm had six or seven bouts lined up for the card, which is always tentative, involving boxers from ages seven to 44.
"The boxing clubs are definitely coming from all around. Everybody wants to be a part of the Mike Kucik Memorial and show their tribute for a man who devoted his life to boxing," said Blohm.
Blohm's daughter, Willow, will be on the card at the age of seven. Hazenmore's Jaden Lee Toye, fighting out of Swift Current, will be another local to watch.
Janick Lacroix, the hometown hero, will box in the main event in honour of his fallen coach and mentor. Lacroix recently won silver at Nationals in Victoria in the 75 KG Division and also won silver at the Canada Winter Games in Red Deer in February.
"He will have a match, no matter what. I will get in there if I have to," laughed Blohm.
The Mike Kucik Memorial and Cabaret will take place on October 5 at the Ponteix Arena. Supper will take place at 5 p.m., followed by boxing at 6 p.m. and the cabaret at 10 p.m.
A ringside spot for supper, boxing, and the cabaret is $500 for a table of 10 or $75 for an individual ticket. Tables will need to be booked by September 15.
General admission to the boxing card and cabaret is only $20. Children 10 and under will be admitted free.
"To all those boxers out there, if you knew Mike Kucik, you know you want to be a part of this," said Blohm.
Contact Josée Bourdon at 306-750-0991 for table and ticket information.
"The community is really excited for this to finally happen. We're almost a little over three years now since that terrible tragedy, so it is definitely time to put this together," concluded Blohm.