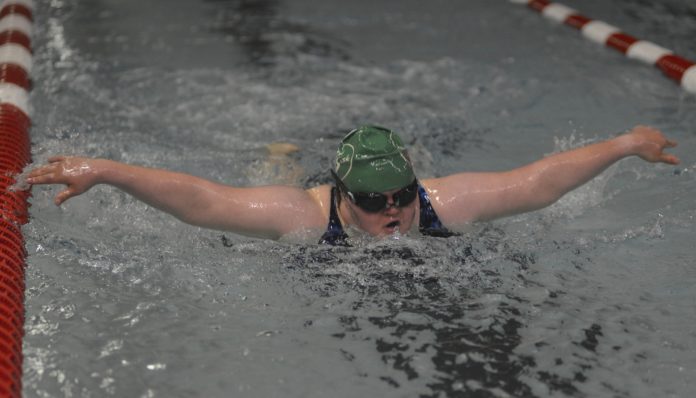 Day three of the 2019 Western Canada Summer Games is in the books after a pair of locals were in action on Sunday.
Gull Lake's Jenae Ruetz swam in a pair of Special Olympics races at the Aquatic Centre. She opened the day with a sixth-place finish in the 50 Metre backstroke in 1:12.58. She also placed fifth in the 50 Metre Butterfly in the evening session in 1:00.27.
Ruetz will conclude her Games on Monday when she swims in the 100 Metre Freestyle at 9:30 a.m. and the 50 Metre Freestyle at 5:30 p.m.
Swift Current's Parker Bloom and Jeremy Martens (Saskatoon) finished with one win and one loss on Sunday in Beach Volleyball. Saskatchewan White lost their repool opener to Manitoba Gold 18-21 and 15-21 to open the day. They faced Saskatchewan Green in the second match and won 21-17 and 21-17 to place second in their group.
They will rematch with Manitoba Gold to open the playoffs at 10 a.m. on Monday at Riverside Park.