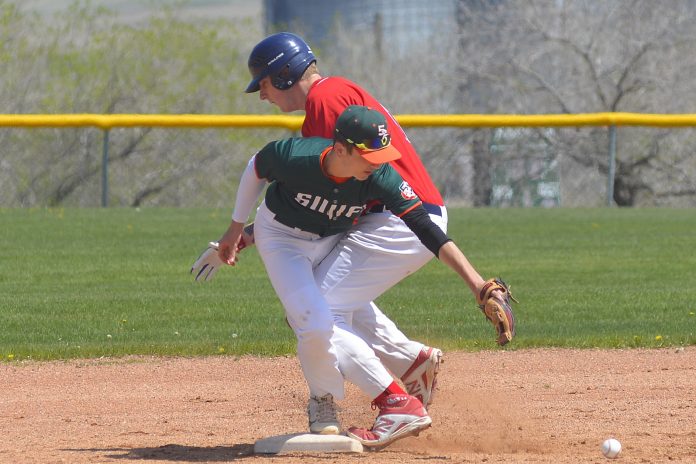 The Swift Current 18U AAA 57's picked up a pair of close wins over the visiting SouthEast Twins on Sunday.
The 57's trailed 6-0 in the opening game but came back to win 9-8 after scoring four runs in the fifth inning and five runs in the seventh.
Dawson Schultz earned the win as he allowed three hits and two runs over the final four innings.
Hunter Johnson led the 57's with a double, a single, two stolen bases, one run scored, and three runs batted in. Nolan Klein also had two hits and two RBI.
Klein held the Twins to one run over six innings in a 4-2 win in the second game. He allowed only four hits and two walks while striking out five over six innings.
Leadoff man Nathan McInnis led the team with a single, a double, a stolen base, one run scored, and one RBI. Ethan Murdoch doubled, scored, and knocked home a run as the 57's improved to 5-3 in the Saskatchewan Premier Baseball League.
The 57's will host the Saskatoon Diamondbacks on Saturday for a double header beginning at 1 p.m. They also visit the Twins on Sunday.