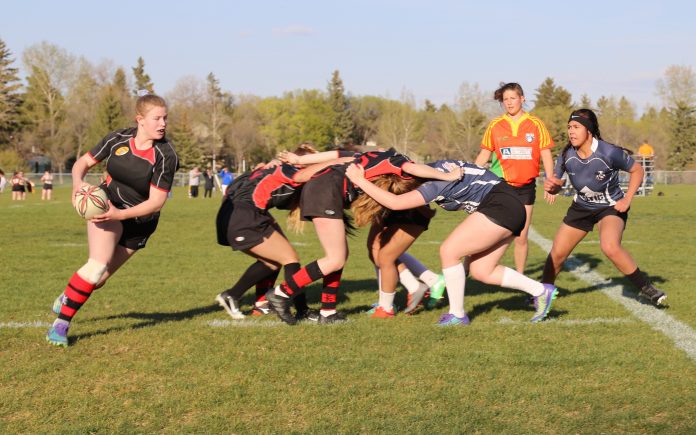 The Swift Current Rugby Club was in Regina for three games on Wednesday and returned home with one win.
They opened the day with a 30-12 loss to Regina's Suns 1. Allison Wall scored both trys and also added one convert.
The SCRC rebounded with a 32-15 win over Regina Campbell. Wall led the way with three trys. Abby Murray, Anna Voysey, and Gabrielle Schmidt all added trys, while Murray made the only convert.
They concluded the day with a 50-0 loss to Notre Dame.
The Swift Current Ruby Club will be back in action on Monday in Regina.