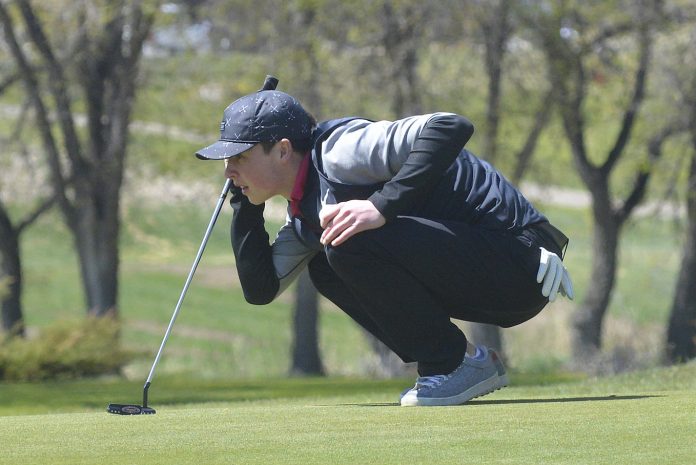 Four Swift Current golfers took part in a Maple Leaf Junior Golf Tour event in Swift Current over the long weekend.
Locals comprised one quarter of the 12-man field in the Junior Boys Division and Griffin Wilson was the top Swift Current golfer as he finished in fourth place. The MJT veteran was eighth after day one after an 86. He responded on Monday with an 80 to climb up the standings.
Gaige Calkins was right behind him in fifth spot in the Junior Boys Division. Calkins was the top local with a 13-over 84 on day one to sit third. He shot an 85 on day two to conclude his weekend.
Swift Current's Ethan Fizell was tied for fifth after day one with an 85. He shot an 87 on Sunday to place seventh.
Josh Nagy (Saskatoon) led all Junior Boys golfers with a one-under 70 on day one. He shot an 80 on day two, but still won the division by five strokes.
Ryan McCleary, 15, was the lone local in the Juvenile Boys Division. He shot a 95 on day one to sit well back of the lead. McCleary fired a 97 on day two to place 21st.
Jayden Dudas (Estevan) came from behind with a one-over 72 on day two to win the Juvenile Boys Division by one stroke.
The next Saskatchewan stop for the MJT Tour will be June 22-23 at the Chinook Golf Course in Swift Current.