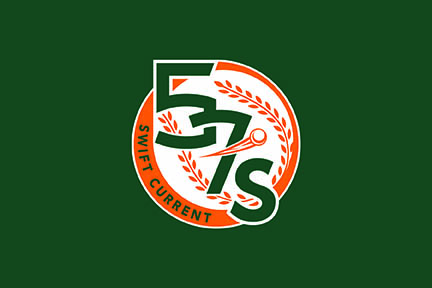 The Swift Current 18U AAA 57's swept a road double header on Saturday to even their record in the Saskatchewan Premier Baseball League this season.
Nolan Klein struck out nine batters as the 57's won the opener 3-1 over the host Northwest Prairie Pirates in Lloydminster.
Klein was on base with two walks and one hit and scored a run in the win. Kelsey Rokochy walked twice and singled, stole a base, and scored as well. Quinn Patenaude also scored, while Dawson Schultz and Brock Wall knocked runs home.
Leadoff man Nathan McInnis doubled, singled, and walked. Kole Giesbrecht tripled from the bottom of the order.
The 57's followed up with a 7-4 comeback win as they scored twice in the fifth inning and five times in the sixth to erase a 4-0 deficit.
Klein led the way with a sixth-inning home run as he finished with two hits, one run scored, and three RBI.
McInnis continue to set the table with a hit, a walk, two runs scored, and one RBI.
Rokochy pitched 3.1 scoreless innings in relief as he struck out six while limiting the Pirates to two hits.
McInnis finished the weekend with a .478 average, followed by Klein at .429.
The 18U AAA 57's (3-3) will play their home opener on May 25 when they host the Saskatoon Diamondbacks for a double header at Mitchell Field beginning at 1 p.m.