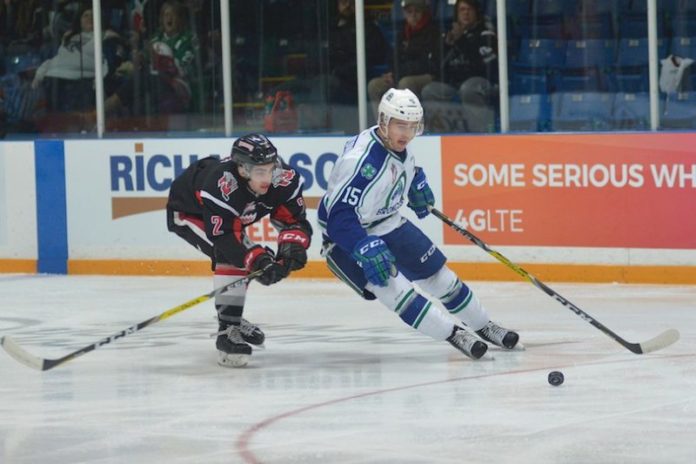 The Swift Current Broncos showed no signs of rust following a nine-day break for the holidays when they defeated the visiting Moose Jaw Warriors 6-1 on Tuesday.
Tyler Steenbergen got his second half of the season off to a strong start with a natural hat trick as he scored in each period, finishing with four points on the night and 25 goals on the season.
Glenn Gawdin, Aleksi Heponiemi, and Lane Pederson also scored for the Broncos as they fired 49 shots on goal.
Brett Howden spoiled the shutout bid with a late goal for the Warriors, who dropped to 20-9-4-1.
Taz Burman made 28 saves to improve to 9-8-3-1. Zach Sawchenko made some spectacular saves, but still allowed five goals on 40 shots over 55:30 to fall to 13-4-3-1. Brody Wilms relieved him and made eight saves on nine shots.
The Broncos improved to 19-10-3-4 and are now tied with the Warriors with 45 points, although Moose Jaw holds two games in hand. The Broncos and Warriors will rematch Wednesday in Moose Jaw.