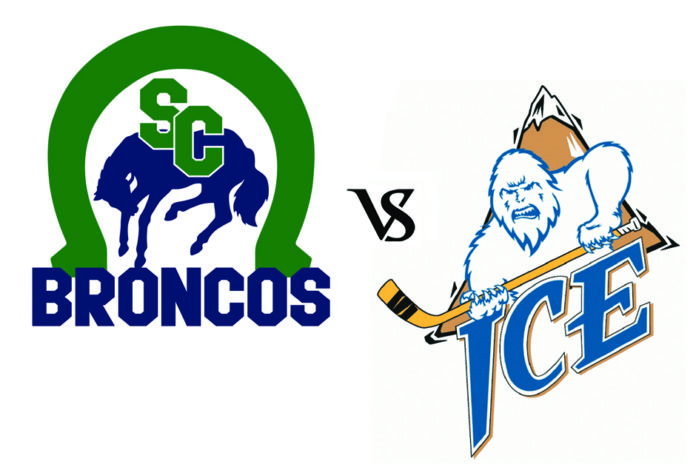 The Swift Current Broncos lost their 13th straight game despite a spirited comeback attempt against the Kootenay Ice on Friday.
The Broncos fell behind 4-1 before scoring twice in the third period to cut the deficit to one goal in a 5-3 loss.
Kootenay received goals from Brandon Machado, Jaeger White, Brad Ginnell, and Connor McClennon. McClennon added an empty net goal to close the scoring.
Matthew Culling scored for a second straight game early in the second period to tie the game 1-1 for the Broncos.
Carter Chorney added a third-period goal for his second goal in as many games. The Broncos quickly added a goal 3:02 later from Eric Houk to close the deficit to 4-3, the closest they would get in the contest.
Isaac Poulter took the loss with 43 saves. Jesse Makaj earned his third win of the season over the Broncos with 24 saves.
Kootenay improved to 12-39-7-3, while the Broncos fell to 10-45-3-2 in their final game in Cranbrook before the franchise relocates to Winnipeg next season.
The Broncos will continue their road trip in Medicine Hat on Saturday.