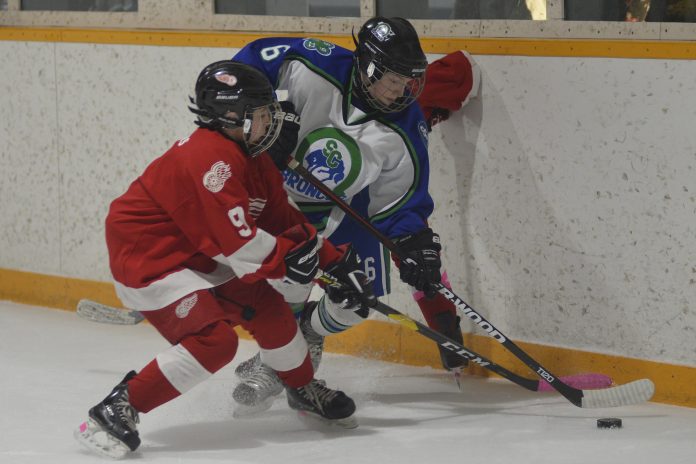 The Swift Current Southwest Terminal Broncos scored four unanswered goals to win their playoff opener on Thursday.
The Broncos scored the opening goal before allowing three straight goals to the visiting Weyburn Wings to conclude the first period.
The Broncos scored the final four goals over the final 40 minutes to win 5-3 to open the Saskatchewan Peewee AA Hockey League playoffs.
Easton Lee led the Broncos with two goals and one assist, while Kade Stringer registered a goal and two assists. Jake Starke and Wesley Olson also scored.
Hudson Darby, Carter Tuplin, Ryder Woods, Parker Rondeau, Cutter Knight, and Ryder Rommealaere all added assists. Berney Weston earned the win in goal.
Game two of the best-of-three series will be played Monday in Weyburn.