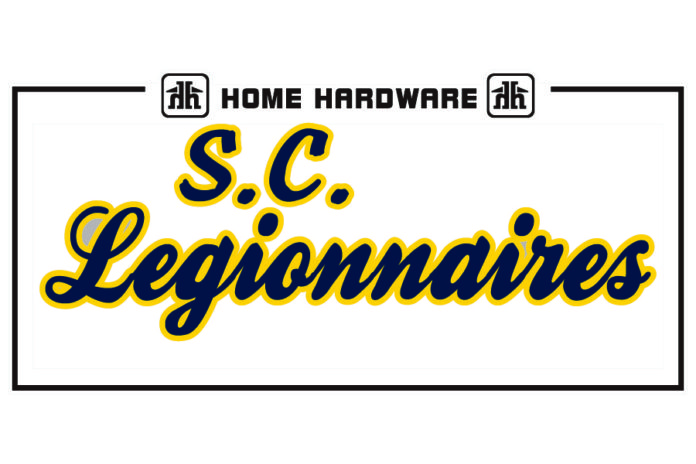 The Swift Current Home Hardware Legionnaires doubled up the host Saskatoon Blazers 4-2 for their fifth straight win in the Saskatchewan Midget AAA Hockey League on Tuesday.
Reed Jacobson scored the only goal in the first period for a 1-0 Legionnaires lead.
The two teams combined for five goals in the middle stanza as the Legionnaires opened up a two-goal lead. Boston Bird, Rhett Evjen, and Maguire Scheidt all tallied for the visitors. Braxton Buchberger and Tristyn Bryks replied for the Blazers before a scoreless third period.
Ethan Hein earned the win with 22 saves for the Legionnaires. Matthew Pesenti took the loss with 32 saves on 36 shots.
Riley Dekowny finished with two assists, while Lucas Ochitwa, Hendrik de Klerk, Kersey Reich, Jacobson, and Evjen all added singles.
The Legionnaires improved to 27-13-1-1, while the Blazers fell to 29–9-0-2. The Legionnaires are fourth in the SMAAAHL, four points back of the Blazers for third.
The Legionnaires have two road games remaining in the regular season. They visit the Notre Dame Argos on Friday and the Regina Pat Canadians on Sunday.