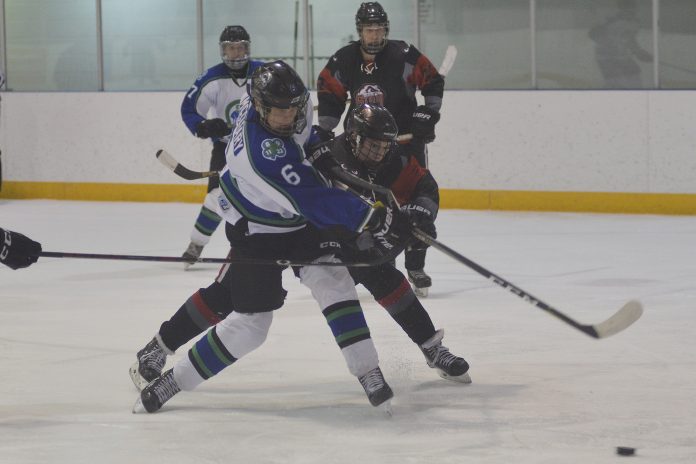 The Swift Current Abbey Resources Broncos won both weekend games to move to 35-0, only one win away from perfection in the Saskatchewan Midget AA Hockey League regular season.
Saturday, the Broncos found a way to win during a 2-1 victory over the host Regina Rangers.
Nathan McInnis finished with a goal and an assist, while Cash Arntsen assisted on both goals. Beau Larson notched the eventual game-winning goal, while Brock Oberle added an assist.
Brad Nyen earned the win in goal.
Sunday, the Hurricanes passed a stiff test from the second-place Prairie Storm when they scored three goals in the third period to win 6-3.
Levi Lamotte and Arntsen each scored twice, while Ryan McCleary added a goal and an assist. Quinn Patenaude also scored. Justin Dueck earned the win with 23 saves.
Oberle, Ryland Hornung, and McInnis each picked up a pair of assists. Riley Skarbon, Matthew Christianson, Levi Brewer, and Jackson Sitter all added single helpers.
"One of our staples all year has been our conditioning," said head coach Todd Hornung. "Our boys work really hard on and off the ice. I think that was our message going into the third was if we just push the pace we have been able to wear teams out all year. We just stick with the plan that has been working and it worked again."
The Broncos will conclude the regular season Friday when they host the Notre Dame Argos at 8 p.m. at Fairview West Arena.